Change of heart: Refugee-refusing Swiss village agrees to host Syrian family of 5 Christians
Published time: 28 Nov, 2016 20:20
Edited time: 29 Nov, 2016 12:07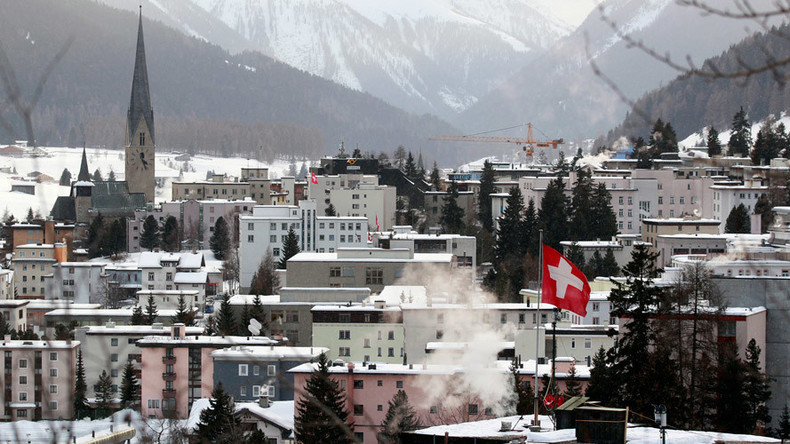 A Swiss municipality, which caught international media attention in May by deciding that it would rather pay $300,000 a year than allow 10 asylum seekers to live there, has suddenly reversed its decision and agreed to host a Syrian family of five Christians.
The town council of Oberwil-Lieli, a village located in the Swiss canton of Aargau, eventually decided to accommodate a family of refugees on the territory of municipality and provide it with social welfare benefits after a months-long resistance, Swiss media report.
The council announced its decision during a community meeting of Friday evening and said that a Syrian Christian family consisting of five people that was granted asylum in Switzerland would be resettled in Oberwil-Lieli in January.
The council members then asked the local residents to come forward and offer a vacant apartment to the refugees if they have one. Although the residents did not resist the council's decision to host the asylum seekers, none has yet responded to the authorities call, the council's secretary Cornelia Hermann told the Swiss SDA/APS news agency.
The town authorities also own one apartment but it will not be free until July 1, 2017, Swiss media report. By agreeing to host five refugees, the municipality, which has some 2,100 residents, would be fulfilling only half of the quota allocated to it by the canton authorities.
Other refugees that should have been initially hosted by Oberwil-Lieli would be resettled in a nearby municipality of Rudolfstetten-Friedlisberg in accordance with an agreement between the two villages, the council announced.
Additionally, the council also pledged to pay 50,000 Swiss francs ($49,580) to a private Swiss charity that lends assistance to refugees in Greece and Turkey. This decision also received almost unanimous approval of the municipal meeting with only one resident voting against it.
Some link a sudden change of mind of the Oberwil-Lieli town council with the visit of its head, Andreas Glarner, to the refugee camps in Greece in July, where he saw "the misery of refugees." An MP for the right-wing conservative Swiss People's Party (SVP), Glarner shares its tough stance on asylum seekers.
Back in May, when Oberwil-Lieli refused to host any asylum seekers, he called it a partial victory for his party.
The Swiss municipality caught international attention when it agreed to pay 290,000 Swiss francs (about $300,000 at that time) a year as a compensation for not hosting its quota of 10 asylum seekers. Initially, the town council decided not to pay the fine and host the refugees but this decision was over turned by the residents' direct vote.
Even the 11-fold price hike for the pay-off option did not scare off the residents of the wealthy municipality where about 300 millionaires live. In June, Glarner told RT that the village's decision actually was based on humanitarian reasons.
"It's not that we're too rich [for refugees], I think that the refugee policy in this country is wrong," he said at the time. "We should be helping people closer to their homes – not getting them to risk their lives and pay traffickers to come thousands of kilometers away."
"We need to help these people nearer to where they are from. The way things are going, when there is peace, there will be no young people left to rebuild their nations, because they're all here," he added.
In June, some 70 percent of Swiss backed a proposal to speed up the country's asylum procedures – a reform championed by Justice Minister Simonetta Sommaruga, a member of the Socialist Party, which was opposed by the Glarner's SVP.
According to the Swiss Migration Office (SEM), 68,801 people have filed asylum requests in Switzerland now. Most of them came from Eritrea, Afghanistan and Syria. Last year, the Swiss federal government announced that it would take 3,000 refugees from Syria over a three-year period.