Fire-breather sets club ablaze in Ukraine, partygoers pose for pics while it burns (VIDEO)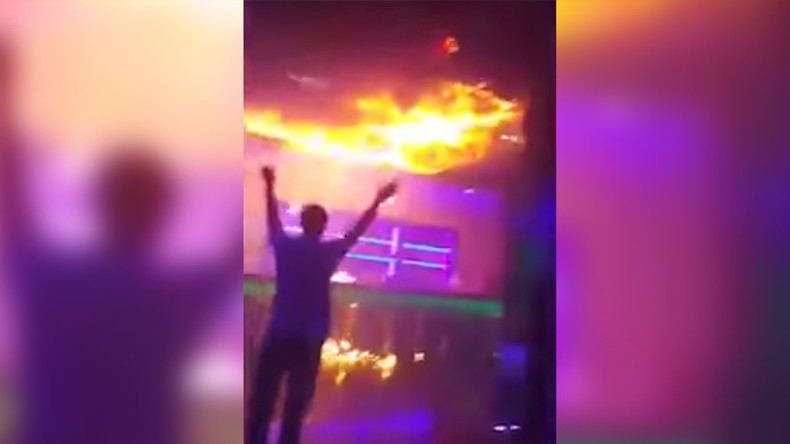 Fire broke out at a night club in Ukraine after a fire-breathing performer set the venue's plastic ceiling on fire. The moment was filmed by partygoers. While most clubbers rushed out in panic, some used the occasion to take photos of themselves.
The blaze destroyed the Mi100 club in Lvov, Ukraine on Saturday night, reducing its decorations and equipment to ashes. Of the 250 people present in the building at the time, 22 required medical attention for smoke poisoning and burns, according to the local fire department. Fourteen of them were taken to the hospital, with two in critical condition.
The blaze started during a fire show, with footage of the performance posted online. The entertainer breathed fire high into the air and ignited the covering of the ceiling. The blaze quickly spread as burning fragments rained down onto the stage.
While most of the audience rushed outside, some chose to stay and pose for pictures against the backdrop of the inferno, another video of the incident showed.
The incident is hauntingly reminiscent of what happened in Russia in 2009 at a night club in Perm, when a botched fire show ended in tragedy, with 156 people killed.