Over 1mn march in Seoul to demand President Park's resignation (PHOTOS, VIDEOS)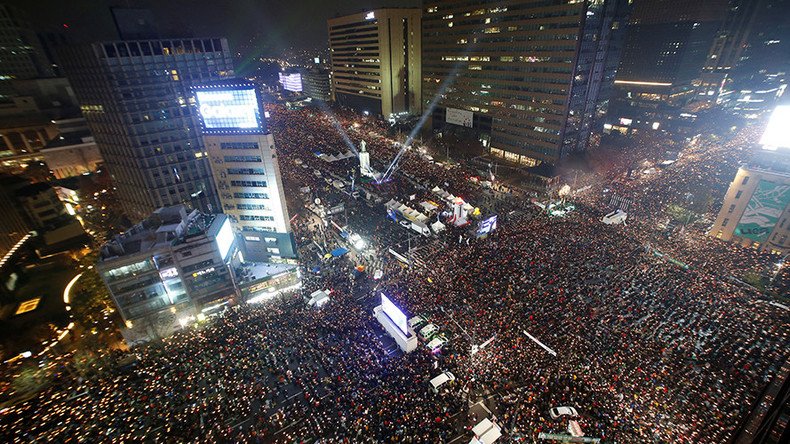 About 1.3 million protesters have gathered in Seoul to demand the resignation of scandal-plagued South Korean President Park Geun-hye.
The protest's organizers have said they expect that number to grow to 1.5 million before the end of the night, and that a further 500,000 are gathering at various protests around the country, Reuters reports.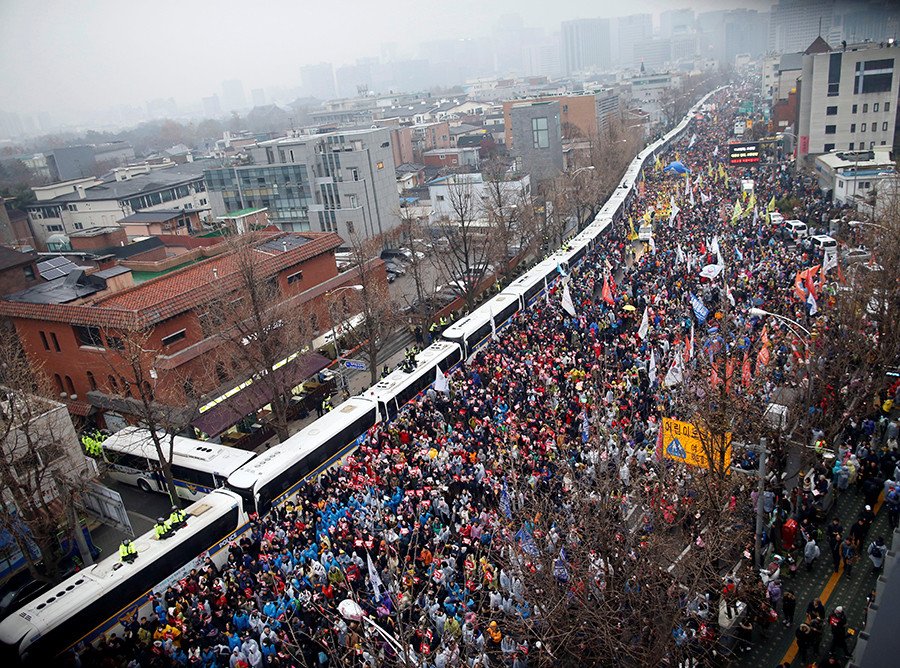 The huge demonstrations, which began five weeks ago, are the largest in South Korea since the pro-democracy protests in the 1980s.
Park is embroiled in a corruption scandal involving her long-time confidante Choi Soon-sil, who has been indicted on bribery charges.
Prosecutors wish to speak to the president over allegations that she colluded with Choi to offer favors to businesses that contributed money to two foundations controlled by Choi.
The president has apologized twice on national television, but has so far resisted calls to resign. "It is hard to forgive myself and sleep at night with feelings of sorrow," Park said of the scandal.
The leader of the main opposition party described the apology as insincere.
Opposition parties are attempting to put forward a parliamentary motion to impeach Park over the alleged collusion. The motion looks set to go to a vote in early December.
As of 8pm Saturday, The Korean Times reported 1.3 million attended the largest protest in Gwanghwamun Square in central Seoul, where activists and musicians entertained the enormous crowd.
Police said around 1,500 civic groups were involved in organizing the massive rally and that, although all previous protests have passed peacefully, 25,000 officers were required to police the event.
At the risk of speaking too soon, this huge demonstration is very good natured. Police outside perimeter mingling easily with protesters.

— Steve Evans (@EvanstheAirwave) November 26, 2016
Earlier on Saturday, protesters marched within 200 meters of the presidential palace where Park resides, holding banners calling for her to step down.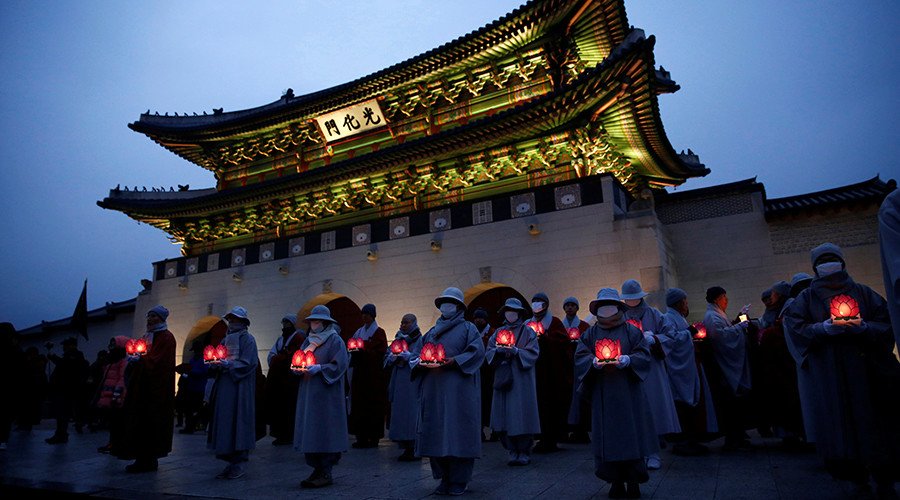 Park was elected in 2012, and her five-year term ends in February 2018. Her father Park Chung-hee ruled South Korea from 1961, when he seized power in a military coup, until he was assassinated in 1979. He reportedly remains popular with many older Koreans, as he was in power during a period of rapid economic growth.
The current president's approval rating, however, has fallen to as low as four percent recently – a record low for South Korea's elected presidents.
You can share this story on social media: