Russia, Philippines to hold talks on defense cooperation agreement – Russian cabinet decree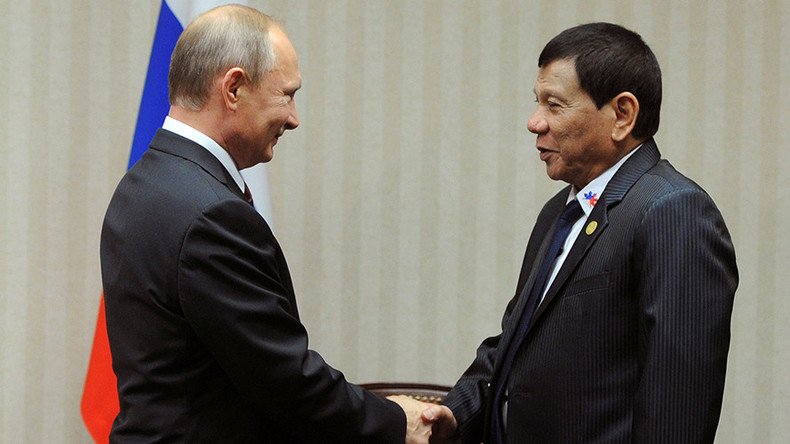 Russia and the Philippines will hold talks on signing a defense cooperation agreement, according to a government decree, signed by Prime Minister Dmitry Medvedev.
The decree was published on the government's website.
"To accept the proposal of the Russian Ministry of Defense, together with the Russian Ministry of Foreign Affairs, to negotiate an agreement between the Russian Ministry of Defense and the Department of National Defense of the Philippines on defense co-operation," the document read.
On November 20, Philippines President Rodrigo Duterte announced he will be sending his foreign and defense ministers to Russia ahead of his own visit, at the personal invitation of President Vladimir Putin.
Relationships between the Philippines and its long-term ally, the United States, have deteriorated in recent months. Duterte has said he is looking for other potential partners across the globe, including Russia and China.
Duterte has scaled back the number of troops taking part in joint exercises, and has called the Americans "fools and monkeys" for halting the planned sale of 26,000 rifles over concerns over human rights in the Philippines.
Last week the Filipino president met President Vladimir Putin for the first time at the APEC summit in Peru, where he praised his Russian counterpart's leadership skills.
Having returned from the recent APEC summit, Duterte said the Russian leader offered him a better offer on guns than the Americans, with a "buy one, get one free" deal, according to reports in the local media.
You can share this story on social media: