France orders clear labeling of goods from Israeli settlements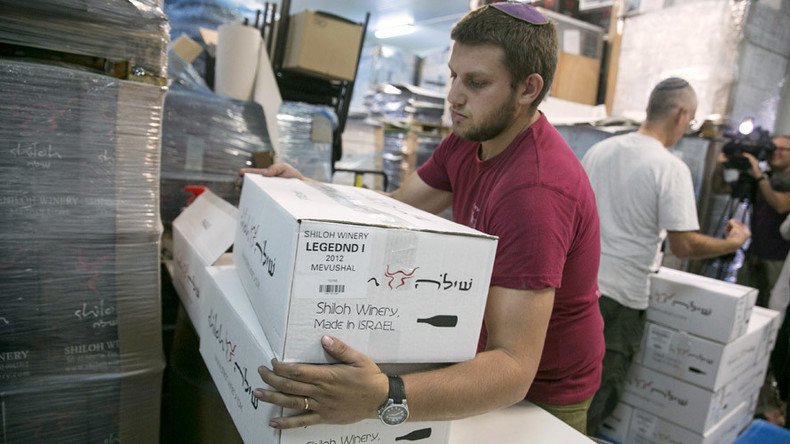 French vendors are now required to clearly mark all products from settlements in Israeli-occupied territories after Paris introduced import regulations in line with EU policy.
A year after the European Commission issued its guidelines on the indication of the origin of goods from territories occupied by Israel since June 1967, France went on to issue its own regulation. It was not immediately clear whether the notice published in the French Official Journal was mandatory or advisory.
The French guidelines state that in accordance with Commission rules adopted in November 2015, importers must mark the precise place from which the goods originate and not mark them as products of Israel.
Regulations apply to products that originate in the West Bank, East Jerusalem and the Golan Heights, which are considered occupied territories under international law.
French authorities said that clearly marking the packaging is necessary to not mislead consumers. Goods originating from Palestinian territories must be marked for instance as originating from "the West Bank", and then, in parenthesis, the package must also be labeled that it comes from "an Israeli settlement."
When in November 2015 European Commission guidelines were adopted, Brussels stated that enforcing the regulations is the responsibility of the authorities within each of the 28 EU countries.
A year later France decided to implement the new rules, unleashing condemnation from Israel, which considers the move a "boycott" of Israeli products. It calls the new regulations as embodying "double standards."
"It is a puzzling and disturbing fact that France chooses to implement a double standard when it comes to Israel while ignoring the 200 territorial conflicts which are taking place today across the world, including those taking place right on their doorstep," the Israeli Foreign Ministry said in a statement.
"We regret that France, of all countries, in which a law exists against boycotts, is taking steps which can be interpreted as a nod of support to radical elements and the [Boycott, Divestment, and Sanctions] BDS movement against Israel," the statement added.
READ MORE: BDS 'new face of terrorism' - Israeli minister
The BDS movement is a massive global campaign aimed at increasing economic and political pressure on Israel to end the occupation and colonization of Palestinian land. But Tel Aviv sees the movement as a threat to its security and sovereignty.
You can share this story on social media: