'NATO out!' Anti-war activists clash with police during Italian base demo (VIDEO)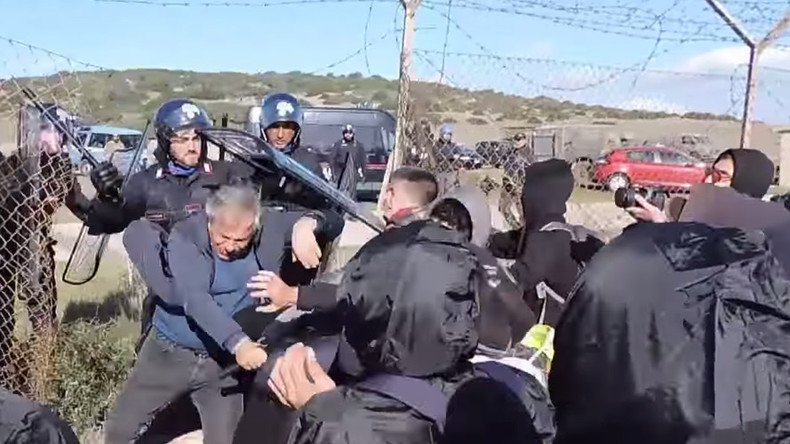 Hundreds of anti-war activists have clashed with security forces during a protest at the Capo Frasca NATO military base in Sardinia, Italy.
Video footage shows dozens of protesters trying to enter the base by cutting the fence, with the aim of halting the military drills being carried out there. Demonstrators threw stones at police, who attempted to block them by firing tear gas and using batons, Ruptly reported.
The demonstrators chanted "NATO out from Sardinia!" as police surrounded them at the entrance to the base.
READ MORE: Greek protesters burn NATO & EU flags at Crete military base (VIDEO)
Several activists were reportedly injured in the clashes, and the local vice-chief of police was taken to hospital.
The Capo Frasca base is used by several NATO countries as a training facility.
You can share this story on social media: