6.0 quake shakes New Zealand's North Island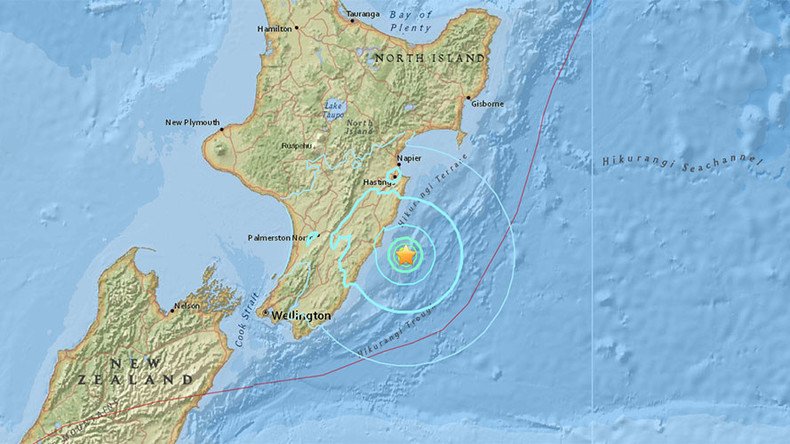 New Zealand has been hit by a 6.0 magnitude earthquake off North Island, USGS reports, just hours after Japan suffered a 7.4 magnitude jolt and a series of aftershocks off the Fukushima coast which unleashed tsunami waves.
READ MORE: 7.3 quake off Fukushima triggers imminent tsunami
The earthquake, initially estimated at magnitude 6.3, was registered at a depth of 37km (23 miles) and centered off the coast of North Island, some 123km (76 miles) from Palmerston North.
A strong earthquake has struck in Hawke's Bay New Zealand
The 5.4 magnitude quake struck 70km south east of Porangahau, at a depth of 40km pic.twitter.com/gMJmkRUBNv

— BREAKING.UK (@BreakingDotUK) 22 November 2016
Tuesday's quake comes amid a tsunami scare in Japan and just over a week after a powerful 7.8 magnitude earthquake struck South Island on November 14, also triggering a tsunami and a series of aftershocks which left at least two people dead.
READ MORE: New 6.2 aftershock shakes New Zealand after powerful 7.8 earthquake kills at least 2
New Zealand is regularly hit by earthquakes because it sits in between the Indo-Australian and Pacific tectonic plates.
You can share this story on social media: