Fukushima reactor cooling system stops following quake & tsunami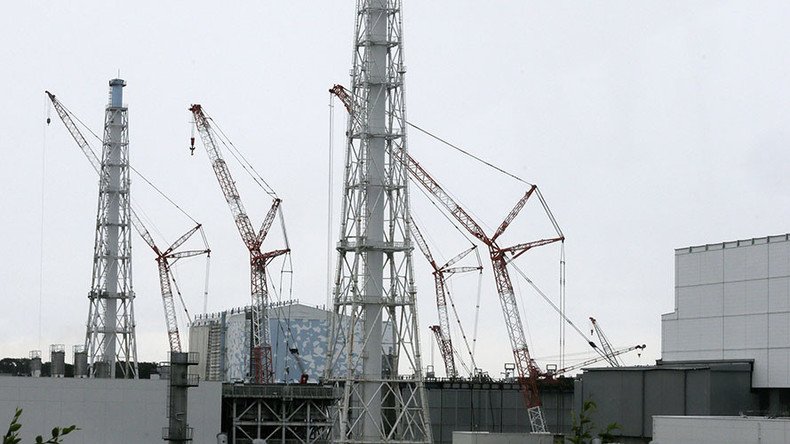 The cooling system of the third reactor at the Fukushima nuclear power plant has stopped circulating water following a powerful 7.3 offshore earthquake. TEPCO said it managed to restart the system some 90 minutes after the failure.
LIVE UPDATES: 7.3 Fukushima quake & tsunami
The cooling system servicing the Unit 3 spent fuel pool was not able to circulate water to cool the nuclear fuel because of a broken pump, according to the Nuclear Regulatory Agency.
The temperature in the pool went up to 28.7 degrees Celsius. It takes up to seven days for temperatures to rise to 65 degrees Celsius, which is the upper operational limit, Japan's national nuclear agency said.
According to NHK, cooling equipment for the spent nuclear fuel pool in the reactor No. 3 of Tepco's Fukushima No. 2 power plant has stopped.

— The Japan Times (@japantimes) 21 November 2016
At such a pace, the cooling system failure posed no "immediate danger," although the agency admitted "gradual" rise in temperatures.
東京電力によりますと福島第二原発3号機の使用済み燃料プールでは冷却用のポンプが停止しているということです。午前6時すぎの燃料プールの水温は28度7分で、
1時間に0度2分ずつ上がっていくと予想され、運転上の制限値としている65度には1週間程度で達する見込みだということです。

— NHK生活・防災 (@nhk_seikatsu) 21 November 2016
The exact cause of the cooling system stoppage is currently unknown. However, the system might have been "shaken" during the earthquake, according to nuclear agency officials, as reported by NHK. The station's storage pool currently contains 2,544 spent fuel rods. No cooling water leaks or any other "abnormalities" have been reported.
The first tsunami wave which hit the nuclear power plants was about one meter high, while the second was "not very high," according to TEPCO. There has been no "major physical damage" to the nuclear power plants, NHK reported.
The initial 7.4 magnitude quake struck at 5:59am JST at a depth of 25km, according to Japan's Meteorological Agency. At least seven aftershocks followed the initial jolt. The powerful earthquake prompted officials to issue a tsunami warning and announce the evacuation of the areas close to the shore.
Several tsunami waves have already struck the land, and even more powerful waves are expected to occur very soon. There are no reports on damages so far, while at least six people suffered minor injuries during the quake and tsunami, NHK reported.
You can share this story on social media: