French police foil terrorist attack, arrest several suspects – interior minister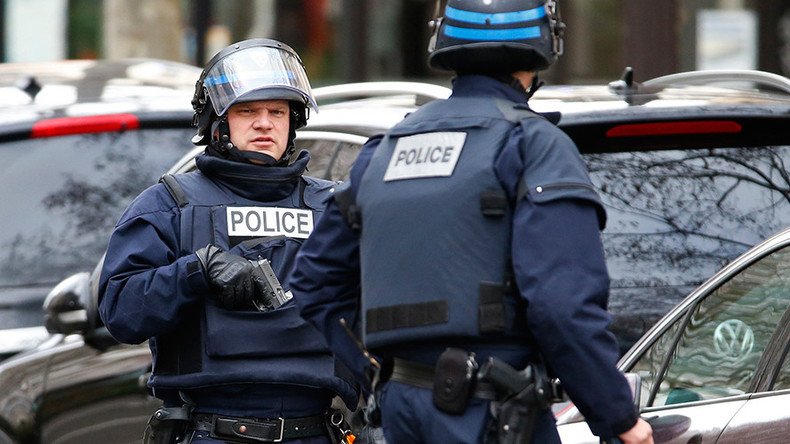 French authorities arrested several people over the weekend on suspicion of planning a terrorist attack, Interior Minister Bernard Cazeneuve said.
"Seven individuals, from 29 to 37 years old, have been arrested, they are French, Moroccan and Algerian nationals," he said at a press conference, as cited by French media.
"France has never faced such a [terrorist] threat before," Cazeneuve said.
The individuals were detained in the city of Strasbourg in eastern France on the border with Germany, and in the port city of Marseilles in the south of the country, according to the minister.
The arrests came during anti-terrorist raids carried out by officers from the General Directorate for Internal Security (DGSI) and the elite RAID (Research, Assistance, Intervention, Deterrence) unit.
Of the seven men arrested, six were unknown to French intelligence, the minister said.
"We foiled a terrorist attack," Cazeneuve said.
READ MORE: France descending into militarized state ruled by fear
According to the data provided by Cazeneuve, at least 418 people have been arrested in France since the start of 2016. In November alone, special services arrested 43 individuals.
"All these [arrests helped to] avoid attacks and tragedies," concluded Cazeneuve.
Earlier, reports in French media said that two men were arrested overnight from Saturday to Sunday in Marseille as part of an anti-terrorist operation. Four men were also arrested in Strasbourg overnight from Sunday to Monday.
The arrests took place ahead of the opening of the Strasbourg Christmas market, one of the biggest in Europe, on Friday. The event draws approximately 2 million visitors each year.
France has been on high alert since January 2015, suffering a series of terrorist attacks linked to Islamic State (IS, formerly ISIS/ISIL).
The biggest loss of life came in November 2015, when at least 130 people were killed and 368 injured in coordinated terrorist attacks in Paris and Saint-Denis, a northern Parisian suburb.
A tragedy in Nice on July 14 killed at least 84 people when a truck driven by an IS sympathizer plowed through crowds during Bastille Day celebrations.
Also in July, two Islamist radicals murdered Father Jacques Hamel at Saint-Etienne-du-Rouvray in northern France, cutting the 85-year-old priest's throat.
Earlier in November, French Prime Minister Manuel Valls said that the state of emergency in France will most likely be extended because of the ongoing terrorist threat.
You can share this story on social media: