Catholic Church in Rwanda admits & apologizes for role in 1994 genocide – AP
Published time: 21 Nov, 2016 10:03
Edited time: 22 Nov, 2016 12:42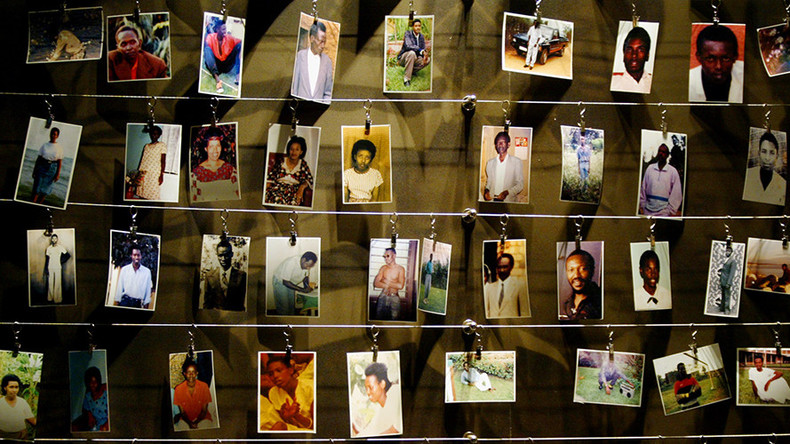 The Catholic Church in Rwanda has apologized for the role some of its members played in the 1994 genocide in which 800,000 ethnic Tutsis and moderate Hutus were massacred over the course of 100 days, the Associated Press reports.
In a statement to mark the year-end message of the Holy Year of Mercy declared by Pope Francis, the Conference of Catholic Bishops reportedly admitted for the first time on Sunday that members of the church had planned, aided, and executed the genocide.
"We apologize for all the wrongs the church committed. We apologize on behalf of all Christians for all forms of wrongs we committed. We regret that church members violated [their] oath of allegiance to God's commandments," said the statement, which the AP says was read out in parishes across the country.
"Forgive us for the crime of hate in the country to the extent of also hating our colleagues because of their ethnicity. We didn't show that we are one family but instead killed each other," the statement reportedly continued.
The 1994 genocide erupted after a plane carrying President Juvénal Habyarimana, a Hutu, was shot down. Within an hour of the crash, the Presidential Guard, along with members of the Rwandan armed forces (FAR) and Hutu militia groups, set up roadblocks and barricades and began slaughtering Tutsis and moderate Hutus. Some 800,000 people were brutally murdered over the course of 100 days.
A number of victims were killed at the hands of priests, clergymen, and nuns, according to some witness accounts, as reported by the AP. The Rwandan government has also said that many died inside the very churches where they had sought refuge.
Sunday's statement is seen as particularly significant, as it runs counter to the official stance the Catholic Church has taken in the years since the genocide, which insisted that while some church officials had participated in the mass murder as individuals, the church itself had played no role.