Turkish govt supports bill that sets child rapists free if they marry victim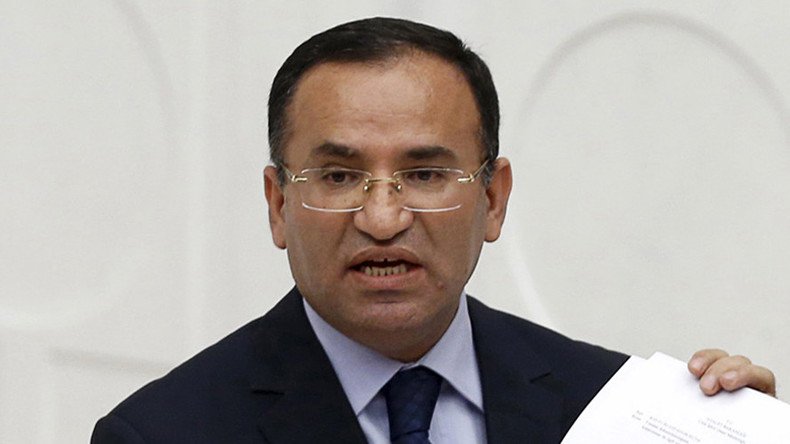 Turkey's ruling government has brought a motion to Parliament that would allow rapists to go free if they marry their victims, as a way to alleviate the legal complications associated with child marriage.
The Justice and Development Party (AKP) supported a motion, which was brought to the floor of the General Assembly on Thursday night, that would allow the immediate release of more than 4,000 convicted rapists from Turkish prisons if they marry their victim, reports Turkish Minute.
READ MORE: 33% of Turkish marriages involve underage brides – women's rights advocate
The AKP has defended the motion by saying it is needed to protect couples who had consensual sex and were too young to legally marry.
"When a child is then born from this non-official union, the doctor warns the prosecutor and the man is sent to prison, putting the child and mother into financial difficulties," Justice Minister Bekir Bozdağ told AFP.
The proposal states that, in the case of child rape, if the act was committed without "force, threat, or any other restriction on consent," and if the victim agrees to marry the aggressor, the sentence shall be postponed.
"What we are doing is looking to find a solution to an ongoing problem; it is not to protect rape nor protect rapists. We seek the heaviest punishment for rapists," Bozdağ told Turkish news agency Anadolu.
Members of the parliamentary opposition have criticized the motion, saying it will "encourage forced marriages" and "legalize marriage to rapists."
"If a 50 or 60-year-old is told to marry an 11-year-old after raping her, and then marries her years later, she will suffer the consequences," said member of the opposition party CHP, Omer Suha Aldan, to Turkey's Hurriyet Daily News.
"If you give him a pass by marriage, the young girl will live in a prison for her whole life," Aldan added.
READ MORE: Turkey warns travelers at airport of high 'rape rate' in Sweden amid underage sex scandal

The motion didn't garner the majority needed to convert it to a bill, because of votes against it from both the Republican People's Party (CHP) and the Nationalist Movement Party (MHP), so a second round of voting will take place on November 22.
If it was to pass, the motion will then progress to President Erdogan who could bring it into force if he approves.
You can share this story on social media: