Trump secretary of state contender says regime change 'only solution' in Iran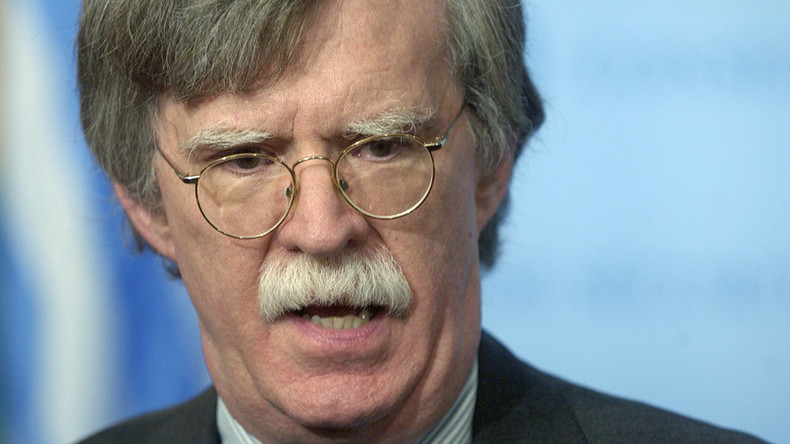 John Bolton, the hawkish former diplomat and contender for US secretary of state in the administration of President-elect Donald Trump, has said that regime change is "the only long-term solution" for Iran and would bring broader regional and global stability.
"The only long-term solution is regime change in Tehran," Bolton told Breitbart News Daily on Thursday.
The former US ambassador to the United Nations claimed that Iran's leaders "are the principal threat to international peace and security and the Middle East," adding that "their ouster won't bring sweetness and light to the region, that's for sure, but it will eliminate the principal threat."
People in Iran "would long for a new regime," he asserted, citing the 2009 mass protests against the re-election of conservative President Mahmoud Ahmadinejad.
Bolton's latest call for regime change in Tehran is very much in line with his previous statements. A former George W. Bush administration official, Bolton has never wavered from his bellicose support for the 2003 invasion of Iraq, and has repeatedly urged the US to support possible Israeli plans to bomb Iran or do it unilaterally.
Even at the final stage of negotiations on the breakthrough Iran nuclear deal agreed in 2015, Bolton advocated military options. "The inconvenient truth is that only military action like Israel's 1981 attack on Saddam Hussein's Osirak reactor in Iraq or its 2007 destruction of a Syrian reactor, designed and built by North Korea, can accomplish what is required," he wrote in the New York Times last year.
"Time is terribly short, but a strike can still succeed," he added.
President-elect Trump called the nuclear deal a "disaster" and "the worst deal ever negotiated" during his election campaign, and said it could lead to a "nuclear Holocaust."
In a speech to pro-Israel lobbying group AIPAC in March, Trump maintained that his "number one priority" would be to "dismantle the disastrous deal with Iran."
However, the Republican's repeated promises to focus on domestic issues and avoid unnecessary entanglements abroad contrast with Bolton's bellicose statements. Many believe that the president-elect has a worldview which appears to be inclined toward non-interventionist.
Bolton said on Thursday that he finds the debate between interventionism and non-interventionism "unproductive."
"To me, it's like saying, 'Do you prefer a spoon or a knife?'" he told Breitbart. "And the immediate next question is, 'Well, for what?' That's how I view interventionism and non-interventionism. These are the tools in the country's toolkit and you do what's appropriate."
You can share this story on social media: