Couldn't prove Iraq war crimes: German court rejects US Army deserter's asylum application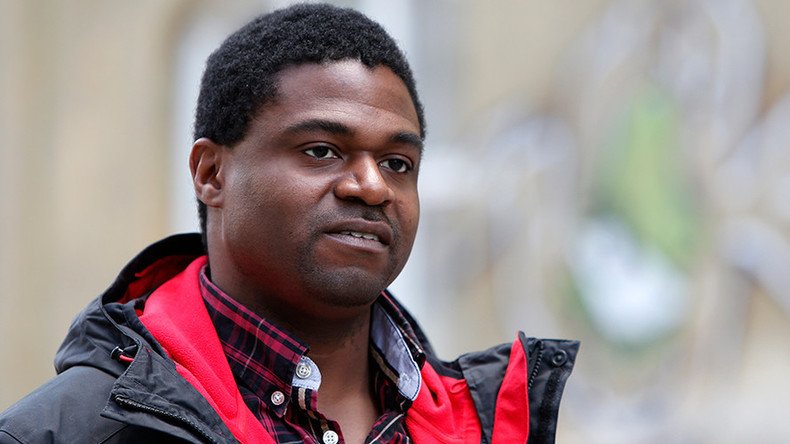 A Munich court has rejected a US soldier's plea for asylum six years after his application was filed. The soldier deserted his post in southern Germany after being ordered to return to Iraq, where he feared he would be forced to take part in war crimes.
Andre Shepherd, 39, deserted his post at Katterbach Kaserne military base in southern Germany in 2007 after being told he would have to return to Iraq for a second tour. He claims he felt that he would be forced to take part in what he called "war crimes" if he did.
However, that excuse failed to hold up in court and the case was dismissed on Thursday, with presiding Judge Josef Ruber ruling that Shepherd had failed to exercise all available options to leave the military before deserting, making no attempt to join another military unit.
Ruber also said that Shepherd – who served as an Apache helicopter mechanic for the US Army – was unable to prove that he would have been forced to commit war crimes on returning to Iraq, Deutsche Welle reported.
The ruling is the latest in what has become a drawn out case for Shepherd, who initially filed his asylum application in 2008. His original plea was denied by the Federal Ministry for Refugees in 2011, prompting the former soldier to file an appeal under a European directive that protects military deserters who have witnessed human rights violations in combat and consequently fear persecution.
That appeal was taken to the European Court of Justice, which last year remanded the case back to the German court, which ultimately ruled against Shepherd on Thursday.
Shepherd's lawyer plans to appeal the latest verdict, according to DPA news agency.
In a statement to AP, the US Army in Europe said it was aware of Shepherd's case, but was not seeking to take part in any legal proceedings.
"We do not, as a general policy, proactively pursue deserters," the statement said. "However, should Shepherd be returned to US Army custody, his case would be handled as would every other deserter returned to US custody, in accordance with applicable laws and regulations and on its own merit."
Shepherd maintains the right to remain in Germany despite the Thursday ruling, as his wife is German.
The 39-year-old is the first Iraq War veteran to pursue refugee status in Germany, and only the second US soldier to ever have done so in the European country.
Shepherd claims that American forces have done "anything that anyone can possibly imagine in terms of war crimes committed in world history," telling RT in 2011 that they were "continuing to do this on a daily basis."
"The soldiers were being attacked, but they didn't know from where, so they just shot randomly in different directions," Shepherd said, recalling his Iraq experience.
Even being a helicopter mechanic in Iraq was troubling his conscience.
"I am sitting here and thinking: What am I doing? I'm putting together a lethal machine that is just killing innocent people," Shepherd was quoted as saying in 2009.
You can share this story on social media: