Moscow to launch drills to prevent extremists & drones from breaking into Kremlin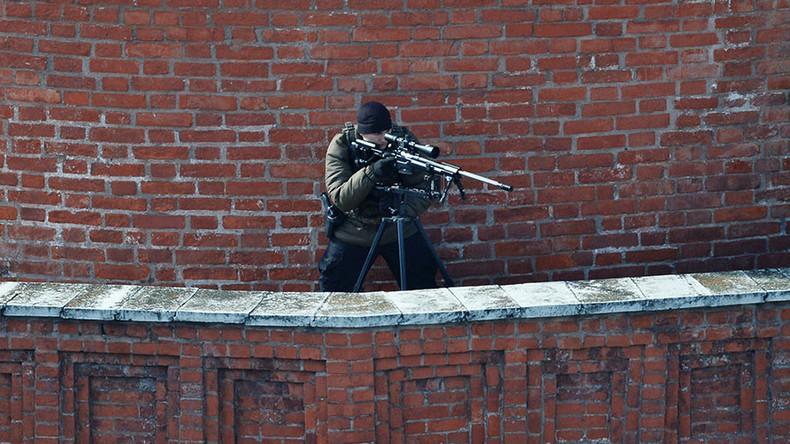 Russia's Federal Protection Service (FPS) is to kick off large-scale exercises aimed at working on tactics of dealing with illegal break-ins into government buildings in Moscow's Kremlin, including those that may be carried out by drones.
READ MORE: Russia demands Washington explain after reports say US military hacked into Russian networks
"The drills are going to cover a wide range of practical issues of service. These will involve preventing trespassing of secured facilities and wrongful acts, stopping extremism, dealing with unsanctioned drones over secured facilities, locating and neutralizing devices used for acts of terrorism and sabotage and ensuring fire safety," the FPS press service said in a statement.
The drills are to start at the Kremlin premises on Thursday November 17, the press service added. The Interior Ministry, Russia's National Guard and Federal Rescue Service are to take part in the first stage of the exercises.

"The exercises are to take a significant part of Moscow's Kremlin territory, and several additional initiatives will be carried out on Red Square," the statement reads.

Moscow's main Red Square and Alexander Gardens, located nearby, will be closed for visitors after 4pm local time.

The decision to test and work on security measures comes after Russian President Vladimir Putin left for the southern city of Sochi, where he is expected to spend a week and hold a series of talks with Defense Ministry officials and defense industry executives.
Recently, Russian state-run weapons corporation Rostec set up a special anti-hacking center designed to prevent cyberattacks on all Russian defense enterprises and companies.
READ MORE: Germany creates cybersecurity squads, allocates funds for new spy satellite
While the new agency doesn't have an officially approved name, Rostec's director for data security, Aleksandr Yevteyev, said on November 7 that it will be possibly called the "Corporate Center for Detection, Prevention and Liquidation of Consequences of Computer Attacks."

The center is to detect attempts to break into data networks of Russian defense enterprises and cut off data arrays in order to prevent information leaks. Data security experts will then hand over all information on the attempted hacking to Russia's Federal Security Service (FSB).
You can share this story on social media: