'Pure fiction': Czech PM slams idea of hosting US ABM radar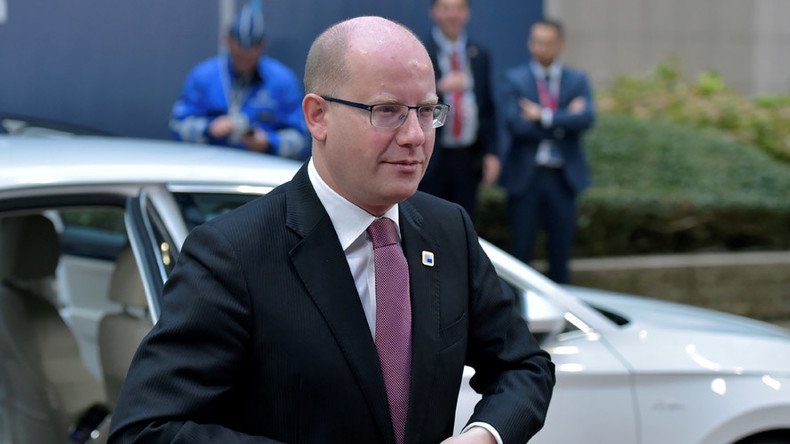 Czech Prime Mininster Bohuslav Sobotka sharply criticized the idea of deploying a US missile defense system (ABM) radar on Czech territory, calling it totally unrealistic. He stressed that the Czech Republic has other security priorities.
"This is pure fiction that will not come true," Sobotka said during a TV debate hosted by Vaclav Moravec and aired by the Czech CT broadcasting corporation.
He also stressed that he has a "negative opinion" about the matter of US radar deployment.The prime minister went on to say that the Czech Republic has "absolutely different security problems" and recalled that the radar was initially designed to counter a potential missile threat from Iran, which is no longer existent after Iran reached a nuclear deal with major world powers in 2015.
"Today, the situation is different as [Europe's] relations with Iran become increasingly more liberal," the Czech politician said.
The issue was raised by Miroslava Nemcova, a former speaker of the lower house of the Czech parliament, who welcomed the idea of deploying the US radar to the Czech Republic, which was previously voiced by the former New York mayor, Rudy Giuliani.
She also added that she "would be glad to see the Czech President Milos Zeman signing an agreement on the radar with Donald Trump."
Sobotka dismissed her comments, saying they did not gel with modern security demands. "A [US] radar in the Czech Republic would mean further escalation of tensions with Russia [at a time when] we need to use the window of opportunities, which emerged after Trump's election victory, to bring the US and Russia to the negotiating table," he said.
He also added that war in Syria is a major security concern for Europe as it is a source of an unending inflow of refugees coming to European countries that "have nothing to offer them."
"As long as the war in Syria continues that flow of refugees will not stop," Sobotka said.
The prime minister then went on to say that the US and Russia have the most significant influence on the situation on the ground in Syria and Europe should help them negotiate so that they could use this influence for the common good.
First developed under Ronald Reagan, plans for a ballistic missile shield were revived by the George W. Bush administration in 2002. These plans provoked a major rift with Russia in 2007 when Poland and the Czech Republic agreed to host missile bases on their territory, despite protests from Moscow. The Czechs later withdrew from the US missile defense plans. Since taking power in 2008, Barack Obama modified the plan.
The plans for the US ABM system in Europe now comprise Aegis-equipped ships patrolling from Spain, and rocket equipped silos in Romania and Poland, with Turkey, Germany and other NATO states providing radar capability.
On May 12, Washington switched on an $800 million missile shield in Romania. A complementary base in Poland, which will complete the eastern European segment of the shield, will become operational in 2018.
Moscow repeatedly voiced its concerns over US missile defense plans in Europe and said that the US ABM system does not only diminish Russia's military capabilities but also can be used as an offensive weapon as the MK 41 launching systems used at the Romanian base could be re-equipped with offensive cruise missiles.
You can share this story on social media: