Putin: Russian military not threatening anybody, we are protecting our borders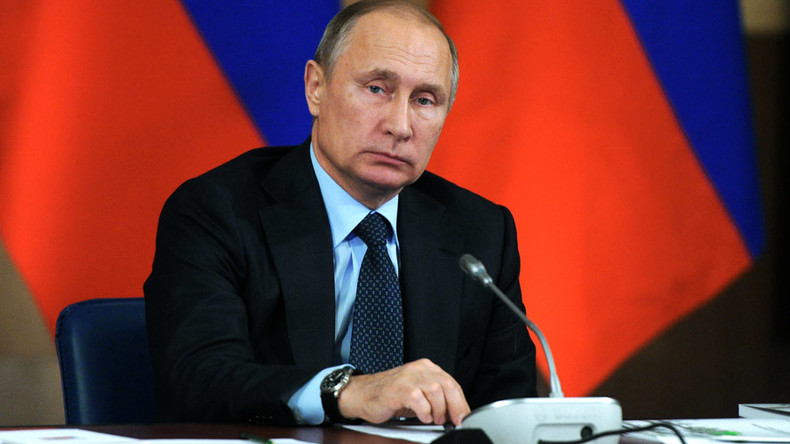 The Russian military isn't threatening anybody, Russian President Vladimir Putin said, expressing bewilderment about the concerned reaction of the West to army drills, which are carried out inside Russia.
"Our Armed Forces are not threatening anybody," Putin said as he visited motor maker Avtodiesel in Russia's Yaroslavl on Saturday."I would like to stress once again, to make sure everyone hears – not only people in this hall," he added.
"Why would we do this?" Putin said, commenting on claims that Moscow may attack other countries, particularly, its neighbors in the Baltics.
"We have the biggest territory in the world, like I said, everyone knows it, and we need to provide effectively security for our own country, for our own people," he said."Our Armed Forces are capable of doing it, and we shall continue developing them," Putin added.
He acknowledged that a lot has been done to make the Russian military "efficient… modern and highly effective" as part of a national program to develop the Armed Forces.
"The number of military drills has increased multiple times, including snap checks, which for some reasons from time to time worry our counterparts, let's call them as such for now," the Russian leader said.
"Whenever they are having drills, we don't worry, but for some reason they begin worrying at once. They're so nervous," he added.
According to Putin, the Russian military must be "compact, but highly effective. Thus we shall continue the structural reform, and we shall keep optimizing the personnel, but without any mass cuts."
In its development, the Russian military will continue paying special attention to IT, reconnaissance, both agent- and technology-based, communications systems as well as modern high-tech weaponry, he stressed.
According to the State Program of Armaments, adopted in 2011, Russia will spend around $650 billion on modernizing and reequipping its military until 2020.
Russia's Armata tank has attracted attention in the West after being unveiled last year, with British military calling the armor "revolutionary" in a leaked paper.
You can share this story on social media: