Teenage Moroccan girls face 3 years' imprisonment for kissing in public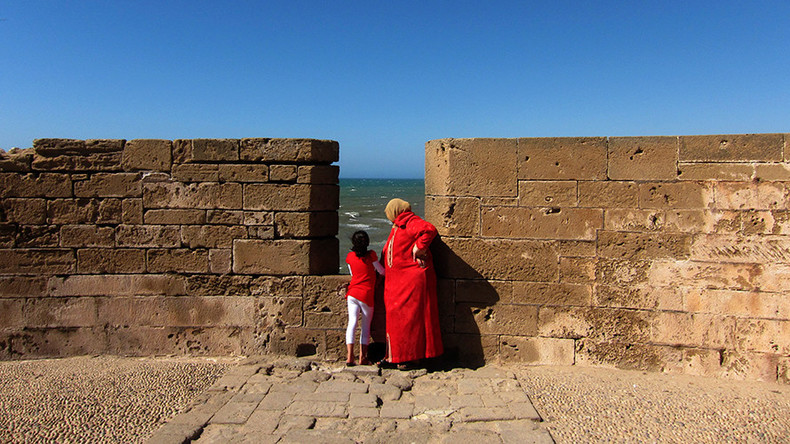 Two teenage girls, aged 16 and 17, have been arrested for kissing in public. They could face up to three years in prison under the country's homosexuality laws.
A cousin reportedly photographed the pair kissing and hugging on a roof in Marrakech in October. The image was then sent to other family members, who alerted the police. Both girls were arrested and charged on the same day.
Omar Airbib, a member of the Moroccan Association of Human Rights (MAHR), told AFP that both girls remain in custody.
READ MORE: 'Scandalous invention of lies': Morocco goes ballistic over US human rights report
"They were caught kissing and hugging on the roof of a house in Hay Mohammadi district [Casablanca]," Airbib said, adding "someone photographed them, sent the picture to the family who informed the police."
Both girls were charged with "licentious or unnatural acts with an individual of the same sex" under Article 489 of the country's penal code.
News of the arrest sent Twitter into outrage under the #freethegirls hashtag.
Others pointed out the hypocrisy, highlighting how pop singer Saad Lamjarred, who is currently on trial for rape in France, has been defended by many, yet two girls kissing could go to jail.
According to the Guardian, a lawyer from the MAHR has been appointed to represent the girls.
Arbib also called on the Moroccan authorities to release the two teenagers and change the law that punishes LGBT individuals.
You can share this story on social media: