Belgian immigration minister sued after refusing visa to Syrian family, says he'd rather pay fines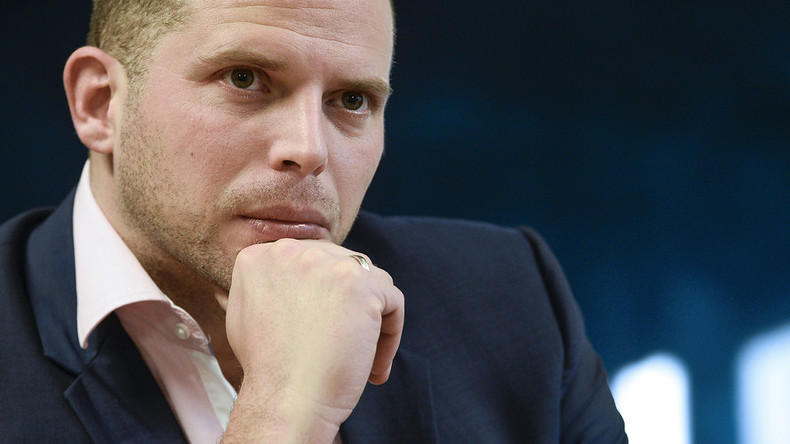 The Belgian immigration minister has joined the ranks of EU politicians who would rather pay out of their pocket than accommodate a Syrian refugee family. Theo Francken has refused to abide by a court ruling granting the Aleppo family a visa.
The minister decided some humor would be appropriate for the occasion and posted a photo of himself in a bare attic, joking that bailiffs had showed up and taken his furniture. His joke is in line with an earlier pledge in which he said that, in order to pay the daily fine to honor the court order, he would rather surrender his office furniture to than grant the four visas.
The fine is a sizeable €4,000 ($4,440) per day – the sum the ministry will have to pay if Francken follows through on his promise.
The court intervened after it was made aware of the case by a local family that the Syrian asylum-seekers' father previously got to know. The family had agreed to put up the man, his wife, and two children, and upon hearing of their plight, filed a complaint with the court.
The Syrian father of the family had to travel from war-torn Aleppo to Lebanon in order to apply for the short-stay visas, before learning they were being refused.
The immigration minister's behavior has led to outrage from the family's attorneys. Counsel Thomas Mitevoy told the newspaper DH: "He is placing himself above the law."
However, Francken appears resolute and is prepared to fight the decision in court. His rationale is that granting a visa to one family would open the floodgates and lead to more requests.
"We have managed the asylum crisis well and things are under control. We are really not going to throw our gates open wide through our embassies and consulates," he was cited as saying to reporters.
Belgium has received about 7,500 asylum requests from Syrians since 2015.
The problem of human-smuggling and the other perils of illegal travel are well-known, and the Syrian family has said it wishes to go the legal route.