6.4 quake hits Chile, shakes capital Santiago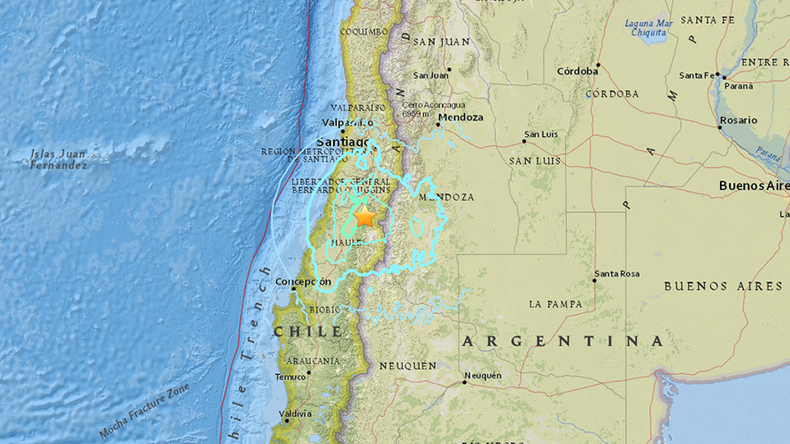 A 6.4 magnitude quake rattled Chile with an epicenter located close to its border with Argentina on Friday, according to earthquake monitors. Witnesses told Reuters that buildings were shaking in the city during the event.
The epicenter of the 6.4 magnitude quake was located 175 kilometers south of Santiago at a depth of 80 kilometers, the European-Mediterranean Seismological Centre said.
The US Geological Survey put the quake's magnitude at 6.3, reporting that it hit 41 miles from Santiago at a depth of 116 kilometers.
There have been no reports of casualties or damage so far.
The quake was a "major" event centered in the capital and central Chile, the country's emergency office Onemi is cited by Reuters as saying.
However, Chile's navy said the earthquake doesn't meet the criteria to pose a tsunami threat.
Operations at the underground El Teniente copper mine weren't affected by the quake, state-owned Codelco company said.



You can share this story on social media: