Swiss police raid 'ISIS-linked' mosque, arrest imam & alleged radicals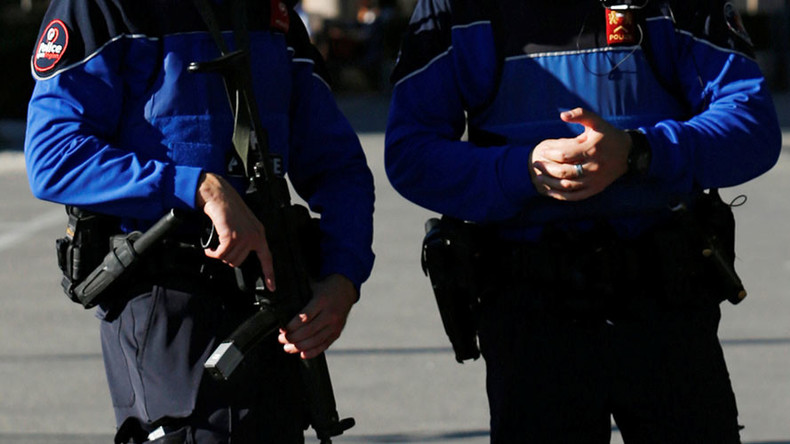 Swiss police have raided a mosque which was previously suspected of involvement in radicalizing young Muslims. Four people, including the mosque's imam, have been arrested.
The An'Nur mosque in the city of Winterthur was raided on Wednesday following reports that on October 21 its imam called at a sermon to kill Muslims refusing to participate in communal prayer, Zurich's public prosecutor's office said in a statement.
The police arrested the Ethiopian religious figure and three others. It also searched the mosque and the houses of the three men. The four arrestees are facing criminal proceedings, the statement said without elaborating on what relationships the three men had to the sermon.
A further four men aged 23 to 25, who were present at the mosque at the time of the raid, are believed to have violated Switzerland's immigration law, the police said.
In June, Swiss authorities arrested a man believed to be involved in radicalization of young Muslims in the Winterthur area and convincing them to join Islamic State (IS, formerly ISIS/ISIL). The man was reported as having close ties with the inner circle of the An'Nur mosque.
Local media said the mosque's previous imam was forced to step down over accusations of holding extremist views. Some reports said at least six young people linked to the site tried to go to Syria to fight with the terrorists. The mosque denied any involvement in supplying recruits to IS.