Young Indonesian woman caned for getting 'too close' to her boyfriend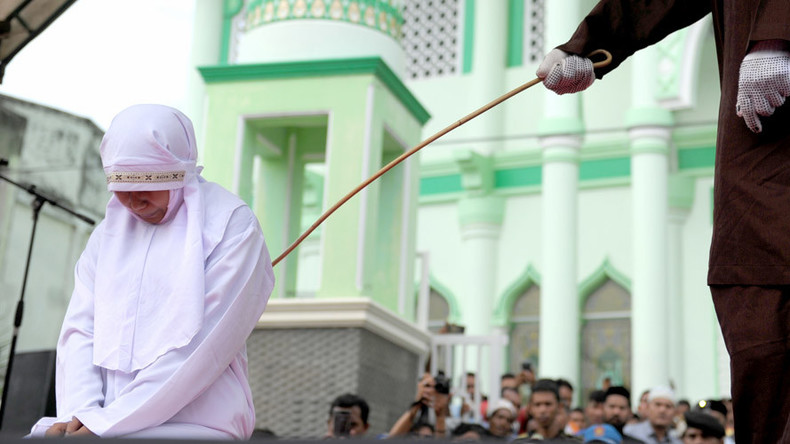 A 20-year-old woman has been publicly caned for getting "too close" to her boyfriend in the Indonesian province of Aceh – the latest such punishment in the conservative region, which implements Sharia law in full.
The woman was one of five people to receive a caning on Monday in front of a crowd outside the Masjid Al-Muttaqin mosque in the regional capital of Banda Aceh. The others included her 21-year-old boyfriend and three others who were accused of gambling.
After being read out their offenses, those judged "guilty" were brought on stage to receive their punishment before a crowd of hundreds. The mosque is located next to a busy market so the spectacle attracted many onlookers who were simply doing their shopping.
READ MORE: Indonesian woman flogged for standing too close to boyfriend (PHOTOS)

"It's not to be laughed at or watched. But this is a lesson for us all to enforce complete Islamic law in in Banda Aceh," a local official, Bakhtiar, said before the punishment, local media reported.
"If there are people who do not agree with Islamic law, please get out of Aceh," he added.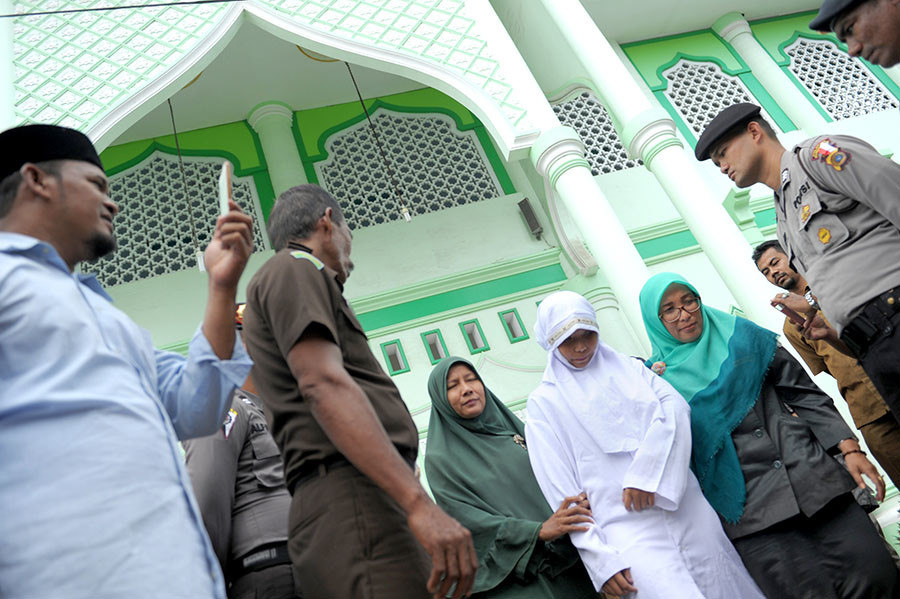 The couple were convicted of a charge known as "khalwat," which is defined in the legal code as "any activity carried out by two or more individuals of opposite sex who are not bound as a family nor legally bound under marriage." This can range from sexual intercourse before marriage to merely being in close proximity or holding hands.
Earlier in the month on October 13, people were similarly flogged, one of whom was a 21-year-old-woman who apparently stood too close to her boyfriend. Another woman was temporarily reprieved because she was pregnant, but officials confirmed she would be punished after giving birth.
Although Indonesia is officially a secular state, a number of provinces enjoy significant autonomy from the central government. Of these, Aceh is the only region to apply Islamic Sharia law in full, since special autonomy legislation was passed in 2001. The strict application of the Islamic codes means relatively innocuous behavior such as touching, hugging and kissing between unmarried couples is forbidden. Homosexuality and drinking alcohol are also prohibited.
You can share this story on social media: