Sunken WW1 submarine: Russia offers Sweden help in salvaging vessel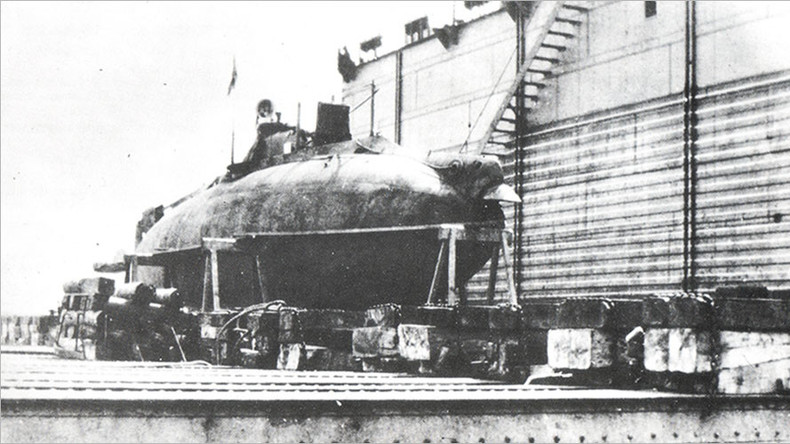 Moscow has offered Stockholm help in salvaging a Tsarist-era submarine, nicknamed 'Catfish', which sank off the coast of Sweden after colliding with a Swedish vessel during World War One.
"Sweden should of course be in charge of the judicial decision because the submarine is in Swedish territorial waters, while Russia should be in charge of financial and practical matters," Russian embassy counselor Roman Mironov wrote in an email to the Svenska Dagbladet newspaper (SvD).
"In any case, we are very grateful to our Swedish partners for the constructive approach and positive cooperation so far," he added.
The newspaper reported that the Russian ambassador to Sweden, Viktor Tatarintsev, wrote a letter to the Swedish Maritime Administration in May, saying that the joint project to salvage the sub could "freshen the general atmosphere in Russian-Swedish relations."
The Russian Foreign Ministry has confirmed to RT that it has offered to join Sweden in the effort to salvage the submarine.
The Swedish Justice Ministry has not yet confirmed plans to recover the wreck, however, telling SvD that it first wants to assess "how dangerous it would be to salvage the vessel."
Russian and Swedish experts investigating the wreck said there may be explosives in the submarine which could detonate when the vessel is salvaged, the newspaper reported.
The wrecked submarine was found by a group of divers about 1.5 nautical miles off the coast of central Sweden in July last year.
"We are most likely talking about the Russian Som-class submarine – nicknamed Catfish – which sank after a collision with a Swedish vessel in 1916 during the First World War and before the Russian Revolution," the Swedish armed forces said, AFP reported.
According to Russian experts, the vessel was built for the Imperial Russian Navy in 1904, and was integrated into the Baltic fleet.
"This is clearly the Som, judging by its location and design," submarine expert Andrey Nikolayev told AFP, adding that the relic was highly important for Russia.
"As they say, the war is not over until the last soldier has been buried."
Stefan Hogeborn, a diver with the Ocean X Team that spotted the sub, said it was "completely intact" with "no visible damage to the hull." According to the divers, the vessel was around 20 meters (66ft) long and 3.5 meters wide (11.5ft).
"It is unclear how old the submarine is and how long it has been lying at the sea floor, but the Cyrillic letters on the hull indicate that it is Russian," the X Team, which specializes in the search for hidden treasures and historic artefacts, said in a press release.