Delhi chokes as air pollution levels jump to 35 times safe limits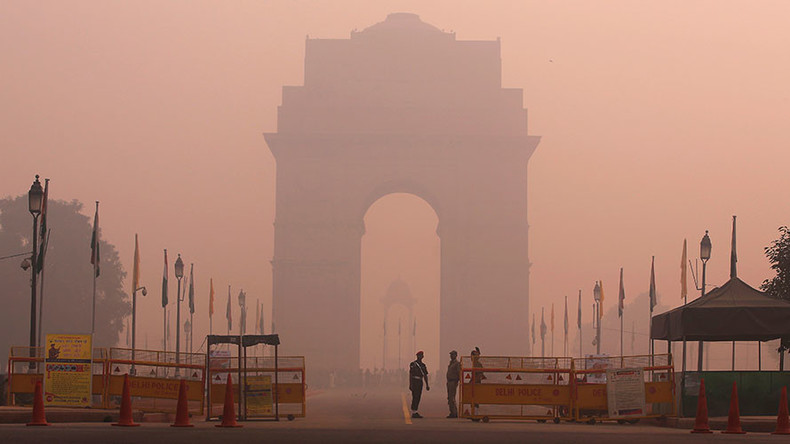 Smog has covered New Delhi, India, leading to warnings that even healthy locals may suffer from respiratory issues. Pollution levels have hit some 35 times the recommended safe limit set by the World Health Organization (WHO).
New Delhi usually ranks as one of the world's most polluted cities as it is, but on Monday morning things spiraled out of control. The situation was worsened by smoke from firecrackers used to celebrate the Hindu festival of lights, Diwali, plus the burning of crops in the region.
"Last night, levels hit the severe category, which is the worst. You could see and sense how the visibility had come down and there was a choking haze all around," said Anumita Roychowdhury from the Centre for Science and Environment, as cited by Reuters.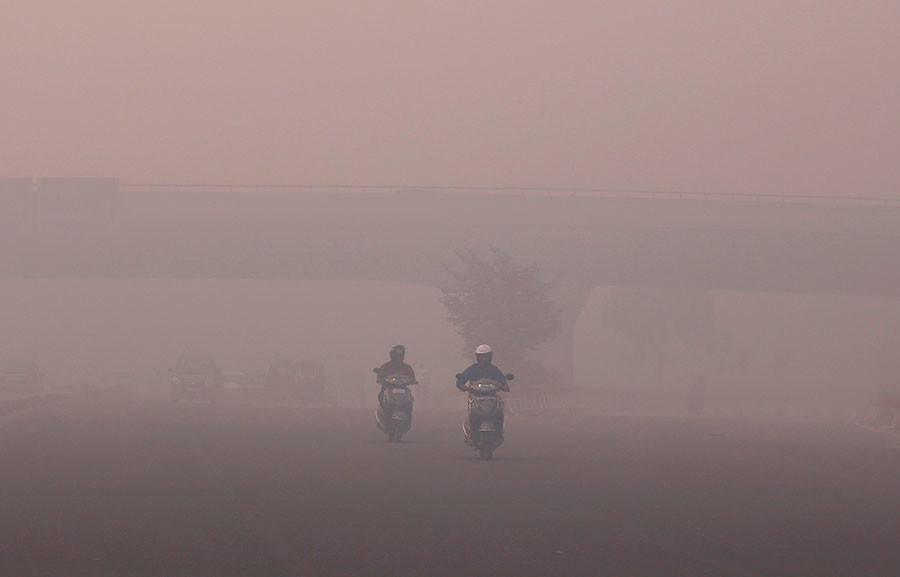 The levels of PM 2.5, a tiny particle that can get into the lungs, have reached up to 883 micrograms per cubic meter, the Delhi Pollution Control Committee said, as quoted by The Hindu. This is 14-16 times higher than the standard of 60 micrograms.
According to the WHO's mean guideline of 25 micrograms per cubic meter, the maximum level of New Delhi pollution on Monday is up to 35 times the international norm.
Other sources have given even scarier figures – the US embassy in New Delhi said PM 2.5 levels had jumped to 1,126 by 2am Monday (20:30 GMT).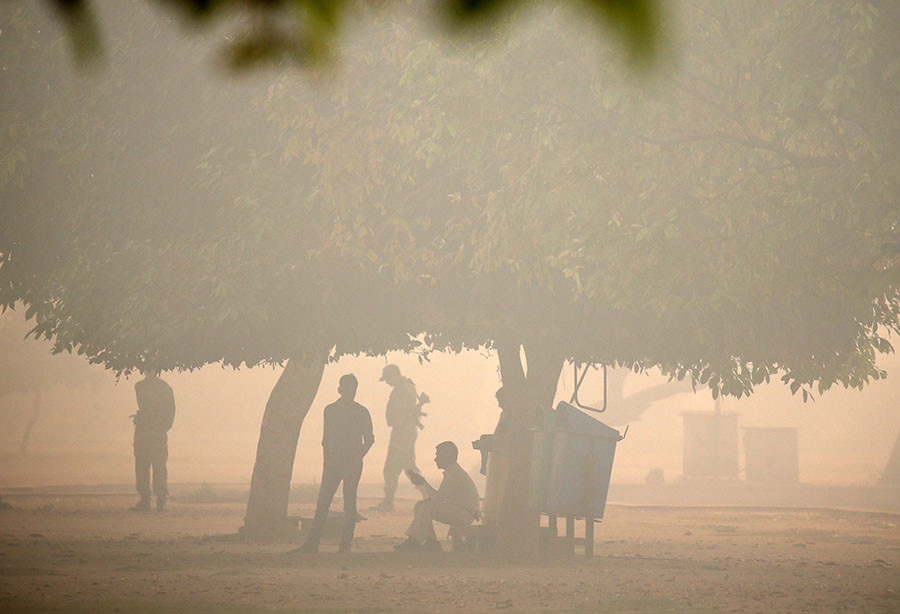 The Indian capital is one of the most polluted cities on the planet, with India also being named as home to four of the world's 10 cities with the highest level of air pollution, the WHO reported in May, as quoted by Reuters.
"Where is the plan for short- and medium-term action, and for emergency action? We need one very urgently," Roychowdhury said.
A recent report by UNICEF shows disturbing figures: 300 million children worldwide breathe extremely toxic air, and 600,000 die annually because of it.