'Larger context': German EU commissioner defends 'slant-eyed Chinese' remark
Published time: 31 Oct, 2016 02:13
Edited time: 31 Oct, 2016 04:04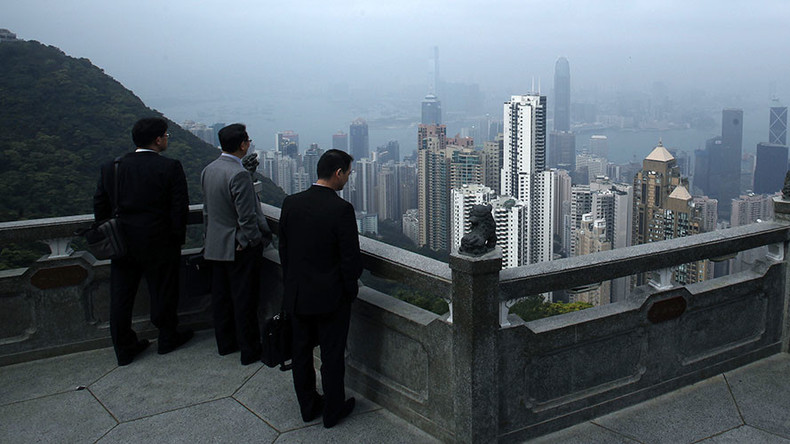 A European commissioner says he meant no disrespect when he used the expression 'slant eyes' when describing the Chinese during his speech last week about Europe and the challenges it faces with the People's Republic of China.
During a speech in Hamburg, European Commissioner for Digital Economy and Society Guenther Oettinger used the term Schlitzaugen (slant eyes) to refer to Chinese people. The footage of his speech was secretly filmed and posted on YouTube this Friday, sparking criticism over commissioner's racist comments.
"Last week, the Chinese ministers were in town for the annual China-EU summit. Nine men, one party, no democracy," he said. "All of them in dark blue, single-breasted suits. All of them had their hair combed from left to right, with black shoe-polish."
Over the weekend Oettinger defended his choice of words, claiming it was important to see his remarks in a "larger context."
"It was a somewhat slang expression that was in no way meant to show a lack of respect for China," he told Die Welt. "You have to see the broader context in which I made my remarks. In my speech, I wanted to warn Germany of too much self-confidence."
Besides making the racist remarks about the Chinese, Oettinger is also accused of deriding gay marriage.
Commenting on the current German stance on gay marriage, he suggested that in the coming years the country's lawmakers would pass a bill for "mandatory gay marriage." His tongue-in-cheek critique appeared to have mocked Germany current arrangement which allows civil unions between gays, but not same-sex marriage.
"Someone who openly uses racist and homophobic stereotypes is not qualified for top political positions," Social Democrats General Secretary Katarina Barley told Spiegel Online, adding that Oettinger could "damage the entire EU."
One of Germany's LGBT NGOs also lashed out against the commissioner's comments.
"An EU commissioner must be able to convincingly represent the European values of non-discrimination and not put the case for racist and homophobic prejudices," said spokeswoman for German Federation of Lesbians and Gays (LSVD), Stefanie Schmidt.
Greens politician Volker Beck called Oettinger a "lunatic goblin" as he urged the commissioner to issue an apology.