Explosion, fire at oil refinery lead to evacuation in northeast Venezuela (PHOTOS, VIDEOS)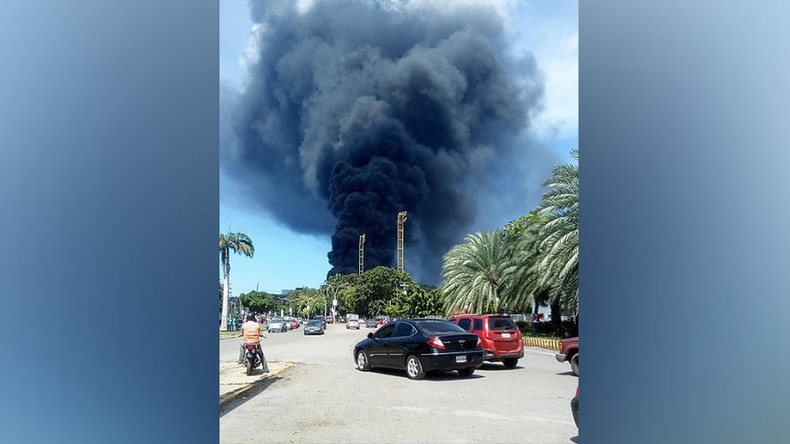 A hospital in the northeastern state of Anzoategui, Venezuela, has been evacuated following an explosion and a fire that engulfed an oil refinery located nearby, local media have reported.
The IVSS Hospital, located near the Guaraguao oil refinery, which is operated by PDVSA (Petroleum of Venezuela), suffered an explosion which led to a huge fire visible from miles around, the El Tiempo newspaper reported.
The patients were transferred to other healthcare institutions and an unspecified number of residents were evacuated to safe areas.
There has so far been no official version of what caused the explosion. An investigation into the incident has been ordered, a general manager of the refinery said, according to the Globovision news outlet.
A number of photos showing a plume of black smoke have emerged on social media.
"Firefighters are trying to cool down cisterns so that they wouldn't catch fire," one Twitter user reported.
There have been no reports of casualties or damage to the oil infrastructure.
Regional authorities have already been notified and have asked local residents to keep calm, according to PDVSA's official Twitter account.