Explosion near Malta airport (PHOTOS, VIDEOS)
Published time: 30 Oct, 2016 16:18
Edited time: 30 Oct, 2016 16:51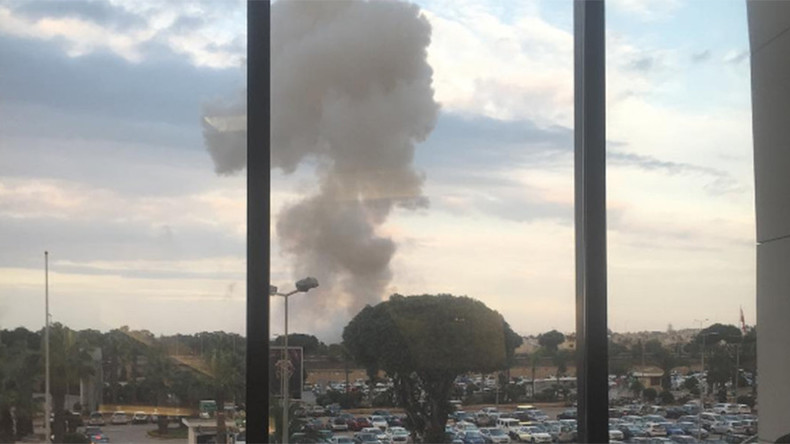 An explosion has left bystanders shaken near Malta International Airport and a nearby village.
The blast took place at about 4:20pm local time, just outside the airport and is thought to have come from a fireworks factory in the vicinity of Gudja, a nearby village. Gudja is currently celebrating the Feast of Our Lady of Consolation, or Tac-Cintura, which takes place on the last Sunday of October.
"It was a powerful explosion followed by a number of smaller ones, the big one felt like an earthquake," a local resident told the Times of Malta.
"We were passing by in my car with all the windows closed and the blast literally shook my car heavily," another local told the Times.
The investigation is still ongoing, but the blast appears to have come from a container full of fireworks.
READ MORE: Dashcam captures last seconds of Malta plane before deadly crash (VIDEO)
Witnesses report feeling the explosion from outside Gudja parish church, and others say they heard it as far away as Lija, in central Malta. Emergency services are at the scene, but so far there have been no reports of deaths or injuries. Everyone on-site was accounted for, although two people were treated for anxiety at a local health centre.
A number of flights from the airport have been delayed, though it is unclear whether this is related to the blast.