Search called off after plane crash reports off Myanmar prove false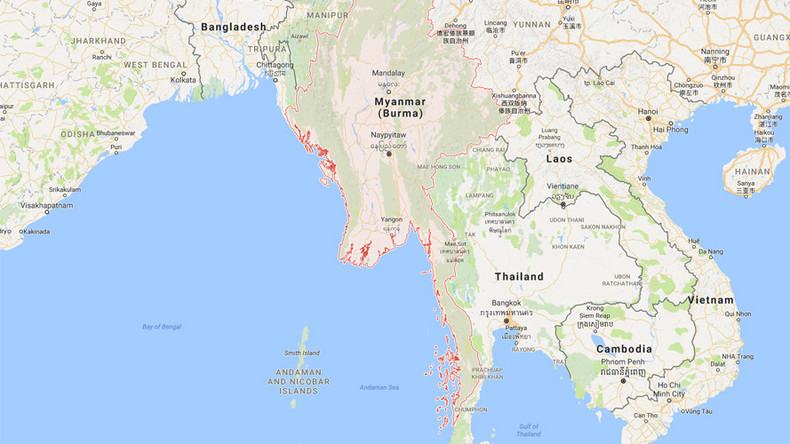 The search in Myanmar for an alleged missing plane has been called off after authorities confirmed that no aircraft crashed off its west coast, Reuters reported, citing officials.
Myanmar's Civil Aviation Department (CAD) initially reported that "an unidentified aircraft" had crashed on Manaung Island off the coast of the northwestern Rakhine state.
"The only thing I can tell you for sure at the moment is that it is not an aircraft from our domestic airlines, so far as we've checked," Tin Maung Ni, a senior department official told Reuters.
The country's aviation authorities were alerted about the incident by regional "sources," Ni said, adding that CAD staff were sent to investigate the area of the alleged crash.
No "companies operating offshore in the area and overflying" Myanmar have reported about the incident, he added.
A plane is reported to be missing off Myanmar's west coast. I'm told (but can't confirm) it's a small c10 seater on a short domestic flight.

— Jonah Fisher (@JonahFisherBBC) October 28, 2016
However, later Ni stated that CAD could not find any evidence of a crash taking place.
"So far as we have heard from the CAD staff on the Manaung Island things are normal there, so we're not doing anything," he said.
Head of the Manaung Police Department told Reuters that he had checked reports of the plane crash "thoroughly" and found no proof of the incident.
Reports of a plane crash were also denied by Myint Kyaw, the spokesman for the Information Ministry.