Venezuela's Congress accuses President Maduro of staging 'coup' by axing recall referendum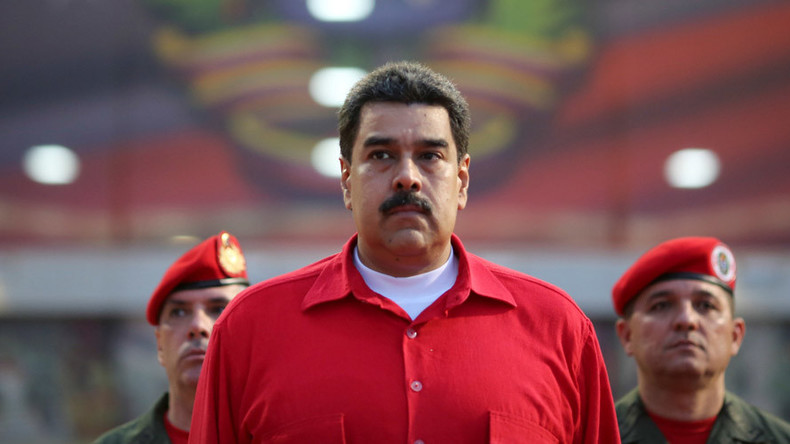 Venezuela's opposition-led National Assembly has declared at an emergency session that "President Maduro's regime" staged a coup by blocking a referendum on Maduro's recall. The parliamentary meeting was briefly interrupted by pro-government supporters.
The lawmakers passed a resolution announcing a "break of the constitutional order and the existence of a coup d'etat committed by the Nicolas Maduro regime," AFP reported.
The document, which consists of nine points, also calls for a start of an impeachment procedure against Maduro, EL Universal reports.
Apart from that, it appeals to the Venezuelan people to "ask the international community to activate the mechanisms" to reinstate "democracy," according to La Prensa.
The legislators agreed to designate new members to the National Electoral Council (CNE) and elect new judges to the Supreme Tribunal of Justice (TSJ), which they accused of being affiliated with the government.
In addition, the opposition claims Maduro is in principle not eligible to serve as president due to his alleged dual, Columbian and Venezuelan, nationality, National Assembly opposition member Dennis Fernandez said, promising to present credible proof of the allegations.
The deputes agreed to convene Tuesday to discuss "Maduro's responsibility for breaking the constitutional order."
On October 20, the Venezuelan National Election Assembly announced the blocking of the preparations of a recall referendum for the current president.
The emergency meeting on Sunday was briefly interrupted after alleged pro-government activists rushed into the session, shouting "The Assembly will fall."
Reuters reports that several people were injured in the standoff, before the intruders were forced out.
The lawmakers on Sunday also vowed to put Nicolas Maduro on trial.
"It is a political and legal trial against President Nicolas Maduro to see what responsibility he has in the constitutional rupture that has broken democracy, human rights, and the future of the country," opposition majority leader Julio Borges said, as quoted by Reuters.
The planned recall referendum for Maduro is part of attempts by the opposition to break up the 17-year rule of the Socialist Party.
"The Socialist Party is showing what it has left. There are no ideas or arguments, only violence!" opposition leader and ex-presidential candidate Henrique Capriles said, as quoted by Reuters.
However, the government on its part accused the opposition of effectively trying to stage own coup in a bid to "gain control" of crude reserves in the country, the news agency adds.