Relics found in Nazi's Arctic Treasure Hunter station 'dispel false WW2 myths' (VIDEO)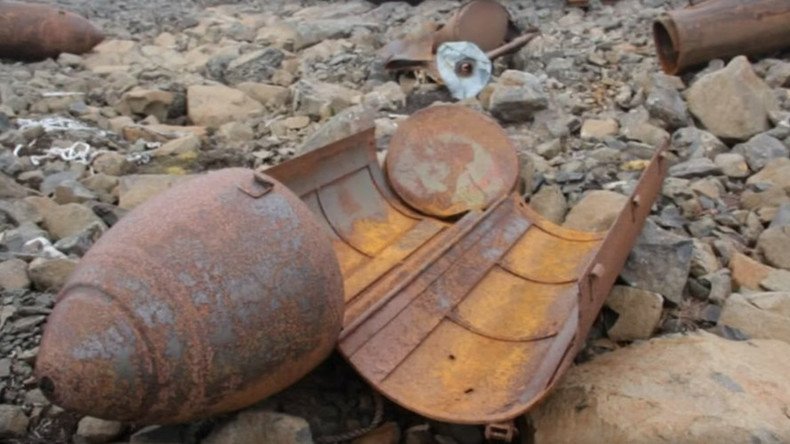 Russian researchers have released a post-apocalyptic video of a secret Nazi-era meteorological station that was operated by Hitler's Germany on the island of Alexandra Land in the Arctic Circle during the second world war.
A close study of the weather station, known as the Schatzgraber ("Treasure Hunter"), has helped researchers dispel some of the myths about the Germans' presence on the island.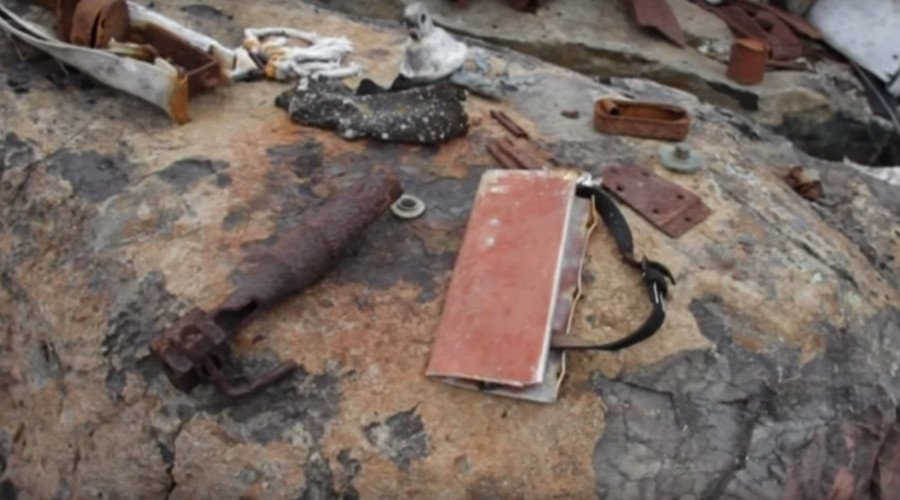 In August, an expedition that ended in October discovered around 500 artifacts, including items from military uniforms, ammunition, meteorological devices, household objects, and personal belongings on Alexandra Land, a large island located in Franz Josef Land. Russian expedition members say the findings have significant historical value. Some date back to 1942, with a number of items bearing the Nazi insignia.
"Before it was only known from written sources, but now we also have real proof," Evgeny Ermolov, a senior researcher at the National Park, said in a statement.
Not all of the relics have survived the test of time due to the harsh Arctic weather. "Leather, wood, natural fabrics and plastic are well preserved in the climate of Franz Josef Land. Metals, by contrast, under the influence of the cold humid environment, don't last. They quickly rust and eventually fall apart," he told TASS.
"Relying on authentic historical sources, including the memoirs of one of the members of the German meteorologists group, we have conducted a study of the station. Now we can reconstruct events and dispel false myths," Ermolov said.
The Germans needed weather data from the Artic during the war to help their cruisers and submarines that were conducting raids along the Northern Sea Route.
To address this need, the "Treasure Hunter" weather station was built on Alexandra Land in 1943 about 500 meters from the shore at a height of 30 meters above sea level as part of an operation called "Wonderland."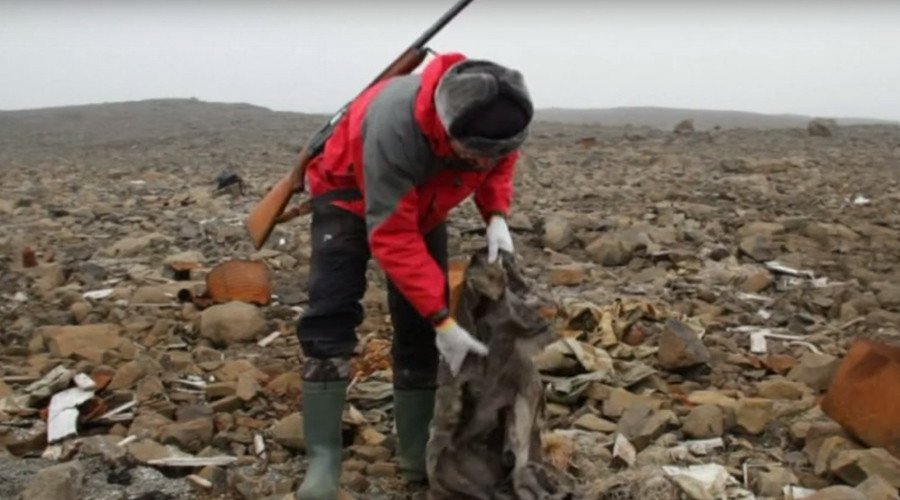 The station, which was operational from September 1943 to July 1943, consisted of several houses/bunkers and fire nests. By July of 1944, it had transmitted more than 700 weather reports.
Things suddenly took a turn for the worse when the entire "Treasure Hunter" team fell ill with trichinosis after eating polar bear meat because its food supply had run low. The meteorologists had to be evacuated and the camp was later destroyed.
The rare findings are now being transported to the city of Arkhangelsk in northern Russia for further examination, and an exhibition is to open later this year to display all of the relics for the public.
You can share this story on social media: