Masked perpetrators set bus on fire in Paris suburb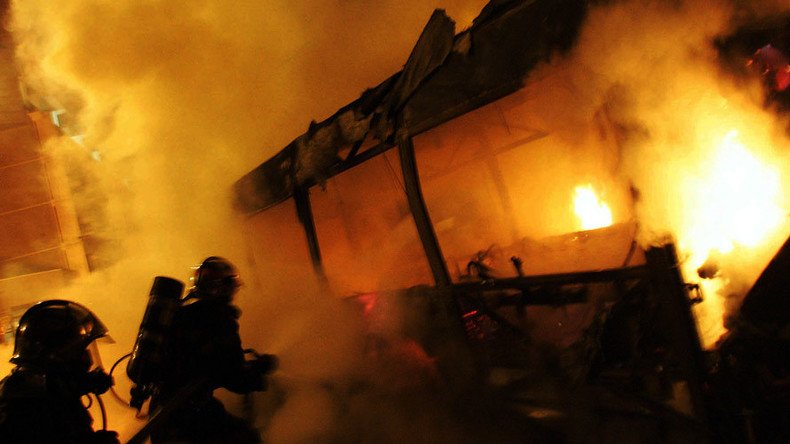 A group of masked individuals set a bus on fire in the suburb of La Courneuve, a low-income district just five miles (8 kilometers) from central Paris, French media report.
On Saturday evening, three people armed with a can of gas forced the female bus driver and the two sole passengers on the bus to get off and set the bus ablaze. The trio also set fire to a nearby car.
Luckily, no one was hurt, Le Parisien reported.
According to the AFP, the perpetrators were masked.
The RATP (Autonomous Operator of Parisian Transports) has "strongly condemned the act, and assured the bus driver of its full support."
A similar incident occurred in Paris in August, when a group of young people forced a bus to stop, and then bombarded it with stones and firebombs.
You can share this story on social media: