Big prison break: 174 inmates kill guard, steal guns, flee Haiti prison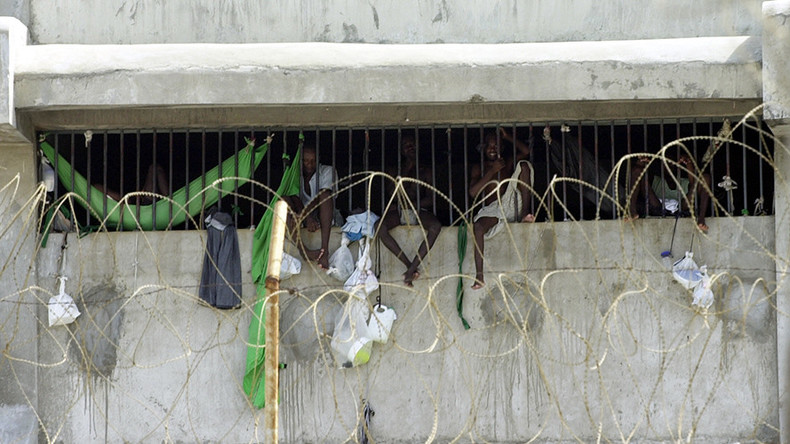 A manhunt is under way in Haiti after a massive prison break in the north of the country that left a guard and at least one prisoner dead. Some escaped prisoners also got hold of firearms.
Chaos broke out in Arcahaie prison in northern Haiti on Saturday as inmates stormed free of the facility in their dozens, stealing weapons in the process.

"One policeman was killed [in] the incident," Haitian Justice Minister Camille Edouard Junior was quoted as saying by Reuters.
He added that three prisoners were injured during the escape, and one of them died of his injuries. According to Edouard Junior, the prisoner died after he fell off the prison wall and hit his head.

Haitian authorities have launched a manhunt for the fugitives with support from UN peacekeepers.
READ MORE: Prison break: Brazilian convicts blow up wall & other outrageous examples of escapes