At least 53 dead, nearly 300 injured in Cameroon train derailment – official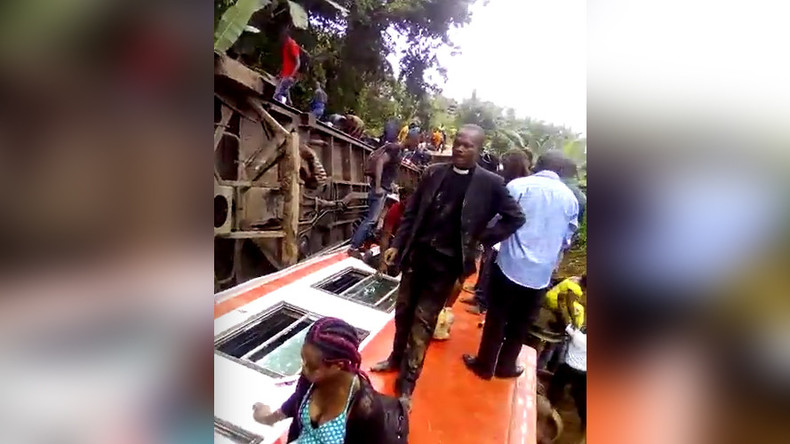 At least 53 people have been killed and nearly 300 others injured after a passenger train traveling between Cameroon's capital, Yaounde, and the city of Douala was derailed, the country's transport minister confirmed.
The crash occurred close to the central town of Eseka, around 120 km west of Yaounde, Transport Minister Edgar Alain Mebe Ngo'o told Cameroon's state broadcaster.
An investigation team has been sent to the site. The crash occurred shortly after 1000 GMT. The busy train was reportedly full of passengers, state television reported.
Angry crowds have blocked journalists from approaching the scene.
The route between the two cities is one of the busiest in Cameroon, and has a poor safety record.