Cost of France-Qatar friendship: New book stirs up sсandal among French governing elite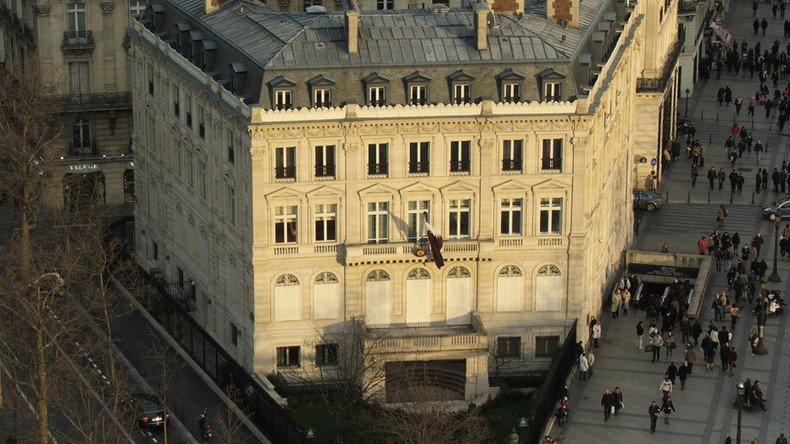 A political scandal is brewing in France after newspaper Le Point published excerpts from the book 'Notre tres chers emirs'. It shines light on French politicians who allegedly accepted payments from Qatar in exchange for favors.
The title of the book by journalists George Malbrunot and Christian Chesnot translates as 'our very dear emirs'. As in English, 'very dear' can also mean 'very expensive'.
"For New Year's Eve, Mohammed al-Kuwari gave the French parliament France-Qatar friendly group Rolex watches or shopping vouchers for luxury stores," a passage from the book reads.
Published on October 20, the book looks at French MP Jean-Marie Le Guen, among others.
The book alleges that for a sum of €10,000 (US$10,900) a month, Le Guen proposed to ensure that Qatar would not get any bad raps from MPs and senators of the ruling Socialist Party or other members of the Government.
Evidemment, je porte plainte en diffamation et poursuivrai également tous les personnes qui reprendraient ces propos mensongers. /2

— Jean-Marie Le Guen (@jm_leguen) October 19, 2016
This information reportedly comes from Qatari officials who said that Le Guen blackmailed them to extort money.
"As minister for relations with parliament, I control all members and senators of my camp concerning questions to the government. I can block hostile questions about Qatar or rather push them through. But I do not have to do it for free," the book quotes Le Guen as saying.
Doha never acted upon the lucrative offer according to Malbrunot and Chesnot.
Meanwhile Jean-Marie Le Guen took to twitter to deny all allegations and said that he is ready to sue.
Certain French politicians are now calling for an investigation. Nicolas Dupont-Aignan (Debout la France) is calling for a campaign called 'clean hands' to seek answers.
You can share this story on social media: