Swedish non-religious majority gets faith symbol-free cemetery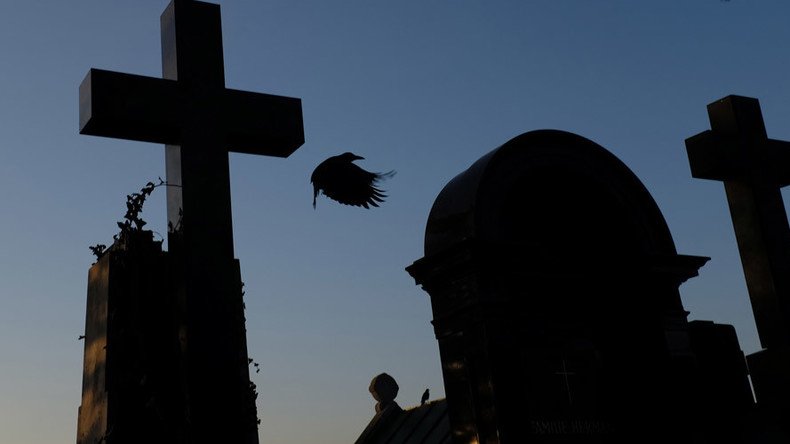 The Borlänge locality in central Sweden has opened the country's first cemetery with no religious symbols allowed. Nearly eight Swedes out of 10 say they are not religious or are active atheists.
The idea that non-religious people should have a place for their final rest with no religious symbols on gravestones came to local teacher Josef Erdem, reported the Local.
"There's a place on this earth for everybody and we shouldn't be limited in how we choose to live or how we choose to be buried," he told the news website.
The cemetery would be cared for by the Church of Sweden, which runs the city's Stora Tuna church, located next to the land, but otherwise no religious institution would have any say on how people would be buried there.
Religious people are welcome to be buried at the cemetery, should they wish to, as long as they are fine with their graves not bearing any symbols of their faith.
Erdem, who grew up in Kurdistan, says he shared his idea with friends, some of whom are believers and some are not, and the response from both camps "has been overwhelmingly positive."
The cemetery is empty so far, but some local residents voiced their interest in being buried there.
"I don't want a burial place with a stone that needs to be cared for. I also don't want a church burial because I'm not a believer so this suits me great," teacher Gunnar Lindgren told broadcaster SVT.
Sweden ranks among the least-religious nations in the world. In a 2014 Gallop poll, 76 percent of respondents in Sweden said they were non-religious or atheist. Of the 65 countries polled, the percentage was greater only in China and Japan.
You can share this story on social media: