Merkel calls for 'national push' to deport rejected migrants from Germany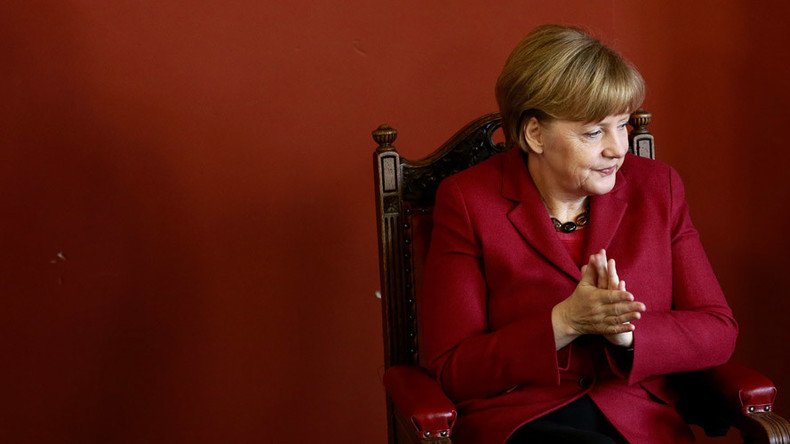 German Chancellor Angela Merkel said that Germany needs to make a national effort to deport migrants who were refused asylum.
Merkel said that when migrants came in small numbers, those who were rejected the right to stay in Germany were not deported rigorously enough. Last year's record influx of asylum seekers showed that such soft practices must be put to an end.
"We need a national push to deport those who are rejected. That's indisputable and we're working hard on that at the moment," Merkel told a conference of the youth wing of her party in Paderborn on Saturday, Reuters reports.
The chancellor said deporting illegal migrants is another element of Germany's refugee policy. She also stressed that those who were granted asylum must be integrated into German society.
The commitment to deporting illegal migrants out of the country, according to Merkel, will require certain administrative measures, mainly increases in staff at immigration centers at the municipal level.
Germany faced an influx of around 900,000 migrants last year. Considerably fewer, up to 300,000 refugees, are expected to arrive in Germany this year, Frank-Jurgen Weise, head of the country's migration office said in August.
The refugee crisis caused numerous problems both for Merkel and her conservatives, and for the country in whole.
Merkel faced criticism for her open-door policy, and her conservative party lost supporters to the anti-immigrant Alternative for Germany (AfD).
According to the Dublin Regulation, an EU law, people refused asylum in one EU country cannot apply for asylum in another member country. If Merkel sticks to the idea of deporting illegal immigrants, they well be de-facto forced to leave the EU.
Some, however, believe that the scale of the refugee crisis has been greatly exaggerated by the media, and that less than one million migrants is not that much for Germany with a population of around 80 million.
You can share this story on social media: