8 dead, dozens under rubble after 4 apartment buildings crumble in China (PHOTOS)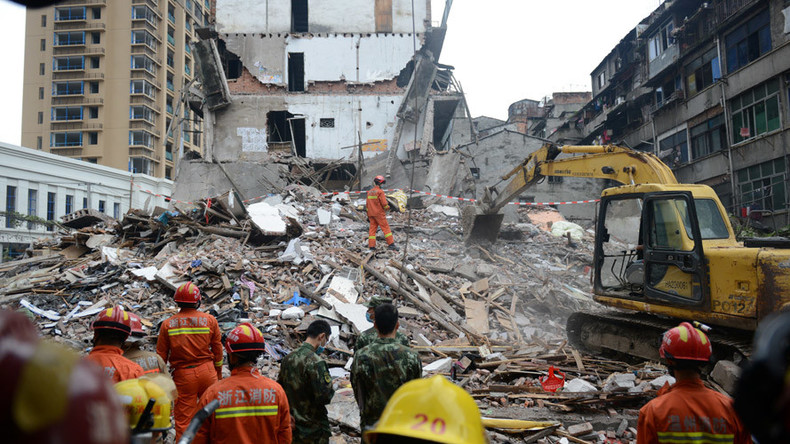 At least eight people have been confirmed dead, five have been rescued, and some 20 are thought to be trapped under the rubble of four multi-story buildings that collapsed early Monday morning in the city of Wenzhou in China's eastern Zhejiang province.
The buildings buckled at about 4:30 am local time (20:30 GMT) in the city's industrial Lucheng district. There is no information as to the cause of the disaster so far.
A massive rescue operation is underway with over 600 people involved, local media report.
Authorities haves dispatched heavy machinery to the site to remove the debris and search for survivors. At least 17 ambulances have been called to the site to take the injured to local medical facilities.
There have been conflicting reports about the number of casualties, as the rescue operation is still in full swing.
Five people have been rescued, but another eight pulled out by the rescuers had died, China's state news agency Xinhua report.
Earlier, Wenzhou Daily had put the number of victims at four. According to the outlet, nine people have been pulled out alive and transferred to hospital, where four of them later died from their injuries.
The death toll may still rise, however, as it is estimated that as many as 20 people could be buried under the debris.