China supports Russian position on Syria & Afghanistan – Beijing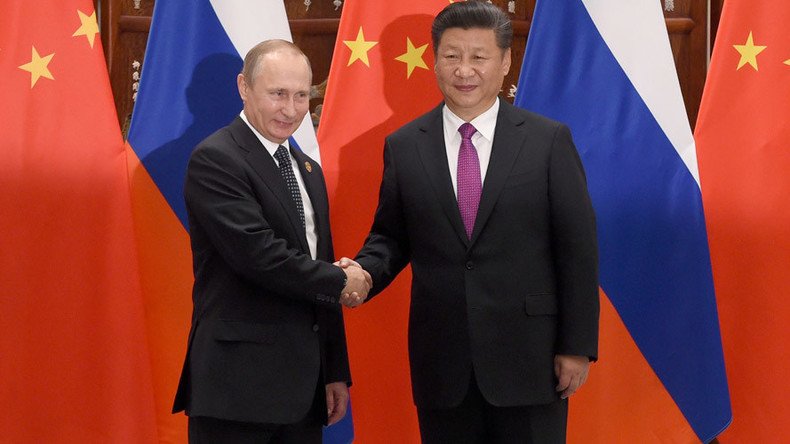 The Chinese Foreign Ministry has publicly backed Russia's positions on "the most important" global issues, including Moscow's take on the Syrian and Afghan conflicts. It stressed that the two keep close contact as fellow UN Security Council permanent members.
Speaking at a briefing on Sunday, Chinese Vice Foreign Minister Li Baodong said that Russia and China had been working closely together in the United Nations Security Council, sharing similar views on events both on regional and global levels.
"China and Russia hold similar positions on the most important international and regional issues, including on Syria and Afghanistan. The sides, being permanent members of the UN Security Council, continue close cooperation on international and regional issues," Li Baodong said.
Being the only non-western member of the UN Security Council besides Russia, China has been taking Moscow's side on heated and highly debatable issues.
On Saturday, China's ambassador to the UN, Liu Jieyi, expressed his regret that the Russia-sponsored resolution on Syria, which was vetoed by UN Security Council, did not pass the vote, while calling it "comprehensive, all-encompassing and balanced" document.
"China voted for the draft resolution and regrets that it was not adopted," the UN envoy said, as cited by TASS.
The Russian draft was voted down by nine votes to four, with two other UNSC members abstained from the vote. A rival French-sponsored resolution, that proposed a no-fly zone to be imposed over Syria akin to that in Libya in 2011 that led to the brutal assassination of Muammar Gaddafi, was vetoed by Russia. China was the only Council's permanent that did not cast its ballot for or against the draft. Angola followed the suit, while another non-permanent member, Venezuela, sided with Russia and voted "no."
You can share this story on social media: