Former pastor accused of raping 8yo girl ordered to buy father beer as punishment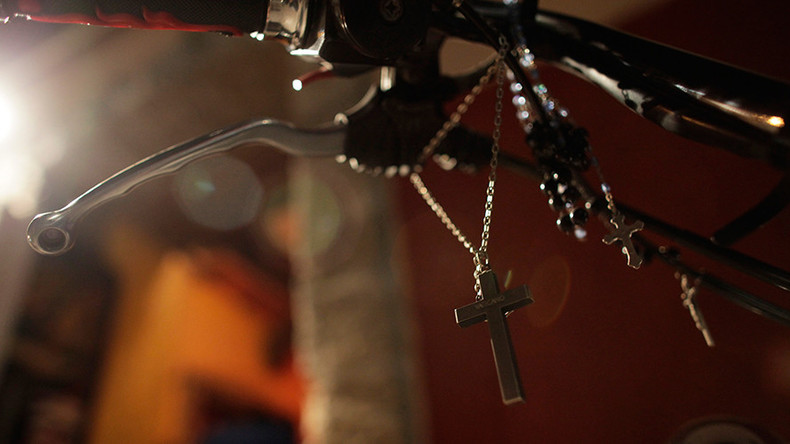 A former pastor accused of raping an eight-year-old girl in Mexico was ordered to buy two crates of beer for the victim's father as punishment.
Jerome Cirilo Cruz, 55, was handed down the 'fine' after the young girl's family brought the alleged September 12 attack to the attention of their local authority in Santiago Quetzalapa, a remote, indigenous town with neither road access nor cellular coverage.
Angered by the lack of justice, the child's outraged family went to the pastor's home where they confronted his wife who argued her husband was "seduced" by the girl, according to a local report from Ruta135.
On September 21, nine days after the incident, the girl's mother became concerned over the child's deteriorating health and took her to San Pedro Sochiapam health clinic, three hours away in Oaxaca state.
Medical staff determined that the child had been sexually assaulted and transferred her to Cuicatlan hospital for further evaluation. From there, the victim's parents asked for help from local Oaxaca authorities who arrested the pastor on suspicion of aggravated rape on Friday.
Conflicts and disputes in Santiago Quetzalapa is usually settled by traditions and customs, and is rarely handled by official law enforcement because of the town's remote location.
READ MORE: Blow on this: Mexico City mayor attacked for giving out 'rape whistles' to combat epidemic
Mexico has been repeatedly criticised by human rights groups over its inadequate legal measures against domestic and sexual violence.
Even outside of indigenous communities, the justice system sometimes modifies the severity of punishments for sexual offenses based on "the chastity of the victim" according to a Human Rights Watch 2016 report.
In 2015, the Observatorio Ciudadano Nacional Del Feminicidio (OCNF), a human rights group that monitors gender violence in Mexico, revealed that on average six women are killed there every day.
Only a quarter of the 4,000 "femicides" reported in 2012 and 2013 were investigated by Mexican authorities and only 1.6 percent resulted in a conviction and sentencing.