Israel airlifts rabbi home for emergency care after knife assault in Ukraine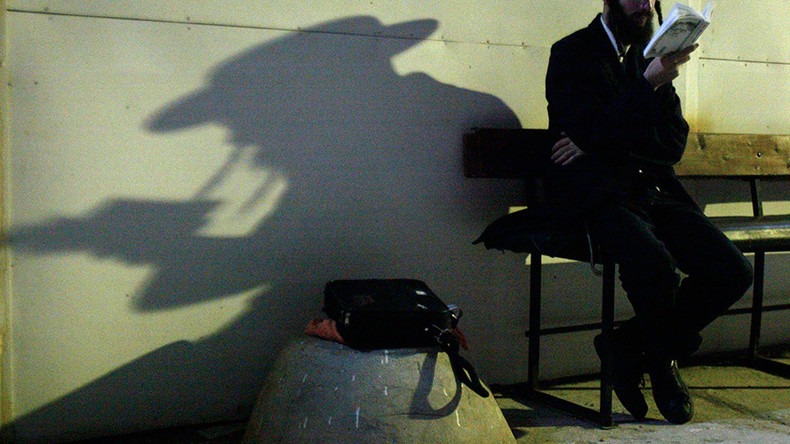 A prominent rabbi from the world's largest Jewish religious organization has been severely injured in a knife attack at a central train station in the western Ukrainian city of Zhitomir, prompting an airlift to Israel for emergency care.
Rabbi Mendel Deitsch, a longtime emissary of Chabad-Lubavitch, a prominent Jewish Orthodox organization, was delivered to an Israeli hospital on Saturday after he was found bleeding and unconscious in the western city of Zhitomir on Friday, the group said on its website.
The attack took place near Zhitomir's central station and involved a knife attack and robbery, according to local media, citing Ukrainian police.
Israel: Photo, Chabad Rabbi brutally beaten in Zhitomir, Ukraine flown to Israel for treatment, daven Menachem Mendel Mordechai ben Miriam pic.twitter.com/PLGwgiLtj0

— Yiddish News (@YiddishNews) October 8, 2016
Deitsch, an Israeli-French national, was first taken to a local hospital with serious head injuries, where he underwent emergency surgery, but then his family arranged for him to be airlifted to Israel through the Israeli consulate in Kiev.
Chabad added that the rabbi's condition remains life-threatening, saying that it was too early to speculate as to whether anti-Semitism was behind the crime.
"It should be noted that this is an unusual case that does not in any way reflect on the community in Ukraine," said Rabbi Shlomo Wilhelm, director of Chabad-Lubavitch of Zhitomir.
"Apparently, this is not a case of anti-Semitism. Rabbi Deutsch was attacked and beaten while being robbed," he continued.
Founded in the 18th century, the Chabad is believed to be the world's largest Jewish Orthodox religious organization. It has over 3,500 offices worldwide, spanning 80 countries and 49 of the 50 US states.
Its stated goal is to provide outreach for unaffiliated Jews, as well as to provide humanitarian aid and run religious and cultural events for Jewish communities across the world.