Russia-US dialogue on Syria failed as Washington has no unified stance – Russian FM spox to RT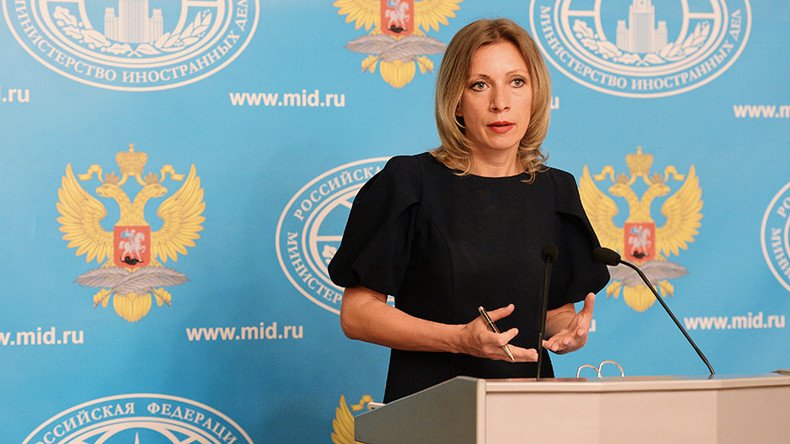 The Russia-US peace effort in Syria broke down due to the lack of a unified stance on the issue in Washington and the US should acknowledge its failure, Maria Zakharova, Russia Foreign Ministry spokeswoman, told RT.
"The problem is that for the whole time we were involved in Russian-American negotiations… we realized very clearly that the US had no joint position. Different organizations, different structures in Washington were taking different positions on what's going on Syria. They had absolutely different views," Zakharova said.
The Americans "were changing their opinion and their point of view on what's going on in Syria, actually, every day… Probably, that was the main reason why they failed in fulfilling those agreements that we achieved," she added.

Another factor was that the presidential race in nearing its end in the US and the "international relationship is like a small puzzle in this big electoral game," the spokeswoman said, adding that such a state of things was "scary."
On Monday, Washington said it was suspending bilateral cooperation with Moscow, which was aimed at sustaining the ceasefire in Syria agreed on September 9 after months of negotiations.
The US claimed that it made the move because Russia didn't deliver the promise to make sure Damascus suspended its military campaign and provided humanitarian access to besieged areas of Syria.
But Zakharova blamed the American side for the breakdown of the peace deal and said "they should be honest with this."
"The reality was very clear. We had two main tasks. First one was the separation of Jabhat al-Nusra [terrorists] and moderate opposition. And our American colleagues failed in fulfilling their promise. The second task was to pull back the governmental forces and moderate opposition forces from Castello Road. And our American colleagues, unfortunately, failed for the second time," she said.
According to the spokeswoman, the Americans "told us that they have no possibilities to influence the moderate opposition."
Both key tasks concerning the implementation of the ceasefire "failed and it wasn't our fault," she added.
Zakharova also expressed doubt that it was even a possible task to separate the so-called "moderate opposition" from the fighters of Jabhat al-Nusra, which is an Al-Qaeda offshoot.
"Actually, we're not sure that moderate opposition still exists. Because these guys, who were fighting for many months as Jabhat al-Nusra – with the same weapons, using same methods – hardly could be called moderate opposition. But we respected our American colleagues, who were insisting that these guys are still moderate," she said.
The Foreign Ministry spokeswoman also replied to Washington's claims that Russia is trying to take credit for the success of the anti-terrorist campaign of the US-led coalition in Syria.
"It's not a game [to decide], who is stronger or who is wiser. That was a real attempt, which lasted for a year actually, to find a road to peace for Syria," she said, adding that "we weren't for any sort of competition – we were for any sort of cooperation."
Zakharova reminded that Russia was the first country to insist on international cooperation in Syria.
Before Moscow got involved, the West was "focused on [Syrian President Bashar] Assad. 100 percent focused on Assad… and they were insisting that he must go," she said.
It took some for the US and its allies to realize "that Syria isn't a field for their games. Syria is a real threat because it became a field for terrorists," but Russia's efforts paid off with the creation of the 20-member International Syria Support Group (ISSG).
You can share this story on social media: