30 killed, scores injured in suicide bombing at Kurdish wedding in Syria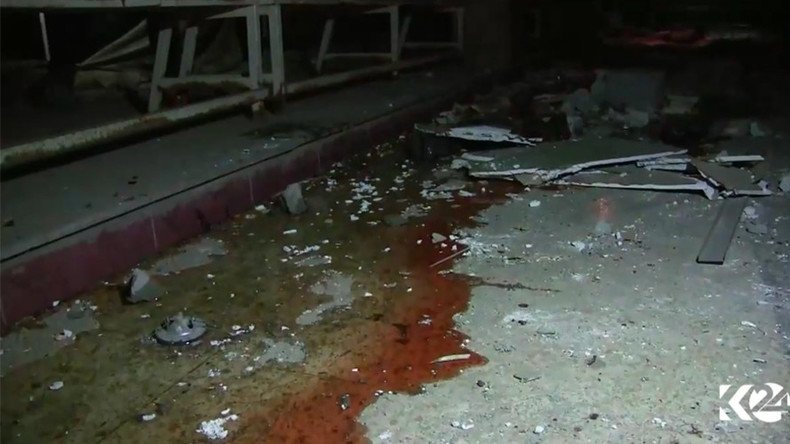 At least 30 people were killed and scores more injured in a suicide bombing on the outskirts of the northeastern Syrian city of Hasaka, state SANA news agency reported.
"The suicide bomber blew himself up at a wedding hall, located 400 meters away from the city of Hasakah," the mayor of Hasakah, Zaal al-Ali, told Sputnik.
30 people were killed and 90 more injured in the attack, state SANA news agency reported.
Earlier reports said that 13 people lost their lives and 55 others were wounded.
The people wounded in the explosion at the Sanabil Hall were taken to the national hospital in Hasakah.
The blast reportedly occurred early evening during a Kurdish wedding when a suicide bomber detonated an improvised explosive device in the crowd.
However, the Kurdish YPG (People's Protection Units) said in a statement that it wasn't yet clear if the blast was caused by an explosive device or a suicide bomber.
Some unconfirmed reports also suggested that a female suicide bomber was responsible for the attack, according to Reuters.
No group has yet claimed responsibility.
Hasaka is mainly controlled by Kurdish YPG militia, which evicted the Syrian army from the city in August.
Earlier on Monday, 12 people died in another suicide attack in the central square of the city of Hama.
You can share this story on social media: