Deadly race in Siberia: Car flips over, rams through marshal post (VIDEO)
Published time: 2 Oct, 2016 12:42
Edited time: 2 Oct, 2016 14:05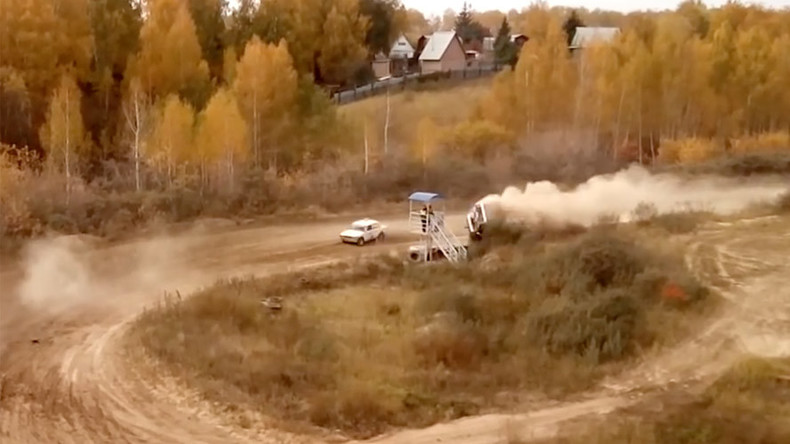 A motor rally in Siberia went horribly wrong when one of the racing cars ran off the track, flipped over and rammed through a tower, from which two marshals were watching over the competition. One of them later died in hospital.
The vehicle collapsed the metal construction, leaving little more than a pile of pipes, according to the footage of the episode.
A 54-year-old marshal died in the hospital where he was taken after the collision. His 34-year-old colleague is fighting for her life, local prosecutors said.
The race, which took place near the Russian city of Omsk, was put on pause.
An investigation into the incident is underway to determine whether it was caused due to negligence.