Luxury Paris hotel to pay over $60k to cleaner sexually assaulted by Qatari guest
Published time: 1 Oct, 2016 14:27
Edited time: 2 Oct, 2016 14:54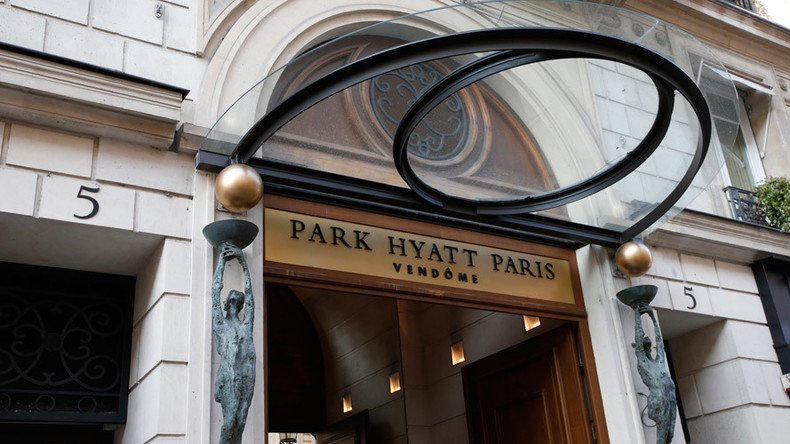 A luxury Paris hotel has been told to pay an African woman over €50,000 after she was molested by a Qatari guest. She was subsequently fired for refusing to transfer to another hotel.
According to a court ruling seen by AFP, the cleaner, who is a national of Guinea in West Africa, has been awarded €57,000 ($64,000) by a Paris labor relations tribunal.
The ruling also stated the five-star Park Hyatt Paris-Vendome did not provide sufficient protection to stop such incidents occurring. In July 2010, the cleaner was molested by a member of Qatari Prince Al-Thani's entourage.
The woman, who is now 33 years old, reportedly tried to commit suicide in the wake of the attack. She also took sick leave on a number of occasions for "post-traumatic stress." The Park Hyatt asked her to transfer to another hotel, but when she refused, she was fired.
The tribunal said that this decision was "tantamount to discrimination." The hotel was also criticized for failing to alert the police, "which allowed the aggressor to flee," AFP reported.
The woman's lawyer, Maude Beckers, told AFP that this was "a first in the area of sexual harassment."
The hotel, however, said it would appeal the ruling, saying it was in "total disagreement."
The ruling is "based on multiple untruths and shows that the tribunal was manipulated," regional vice president Michel Jauslin told AFP.
In a separate case in 2011, former head of the International Monetary Fund Dominique Strauss-Kahn was accused of attacking and sexually assaulting a West African maid, Nafissatou Diallo, in his luxury suit at a hotel in New York.
A New York court dropped the charges against Strauss-Kahn because they were not certain beyond a reasonable doubt that the hotel maid was telling the truth.