3 Japanese governors don 'pregnancy' vests urging men to help at home (VIDEO)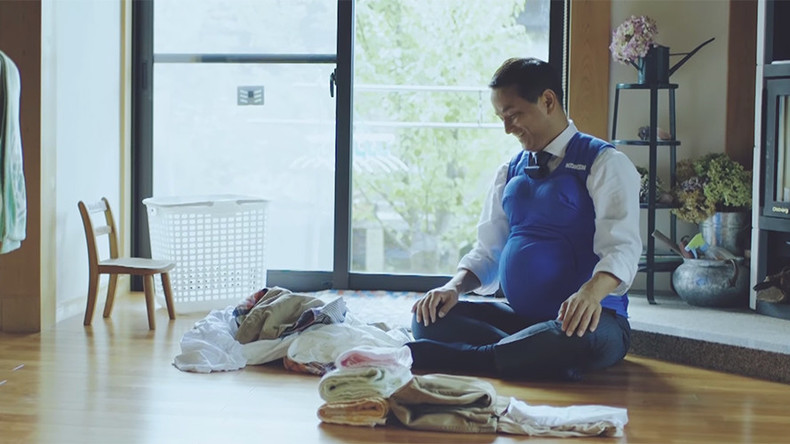 In a bid to learn about the "hardships" of being a woman, three Japanese governors put on special "pregnancy" vests and shot a video of themselves taking up daily activities. The move is part of a campaign which urges men to take up more chores at home.
In the video actually titled 'The Governor is a Pregnant Woman', heads of Saga Prefecture, Miyazaki Prefecture, and Yamaguchi Prefecture are wearing specially-designed vests which resemble the breasts and stomach of a woman who is seven months pregnant. The garment weighs around 7kg.
The men tried various activities from going up the stairs to vacuum-cleaning, which appears to have been not exactly fun.
Exhausted and sweating, they hold their artificial bellies while walking up and down the stairs, groaning. One of the men sighs in despair as he struggles to stand up after grabbing a sauce bottle from a bottom rack at a supermarket. A third one simply gives up after trying to put on a sock.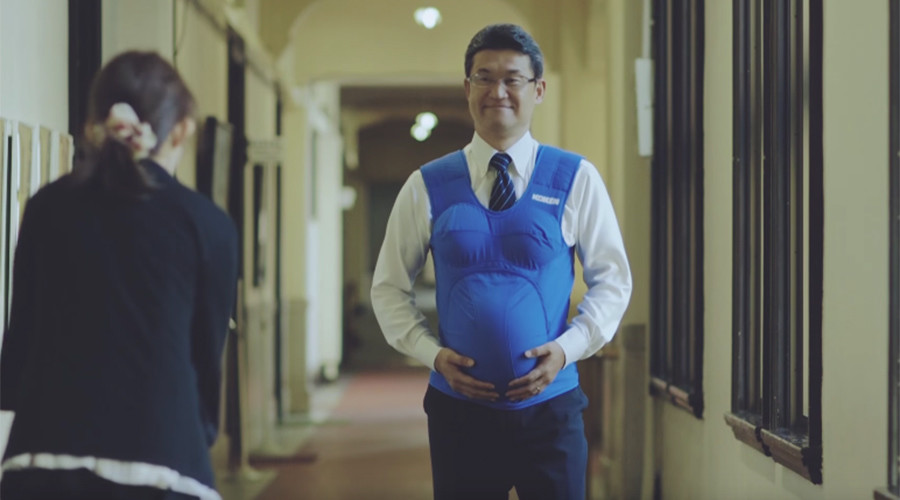 At the end the video one of the governors is no longer wearing a vest. Cheerful and happy, he is shown holding a baby.
"This really drags at your shoulders and back," Shunji Kono, governor of Miyazaki Prefecture said referring to the vest.
Another governor taking part in the project admitted that he now realizes what his wife had to go through when giving birth to his children.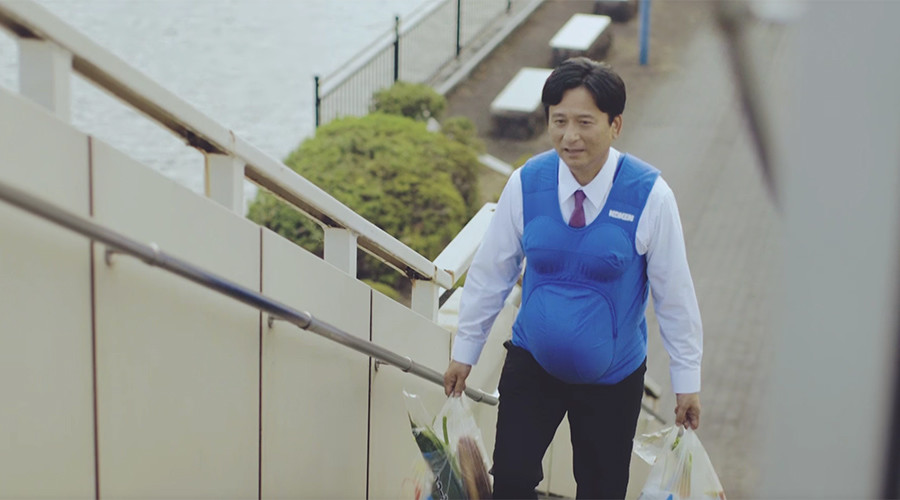 "I really didn't understand," said Tsugumasa Muraoka, governor of Yamaguchi and a father of three. "Now that I understand what my wife put up with for so many months, I'm full of gratitude."
According to a 2014 OECD survey, Japanese men were branded most unhelpful in the world. They were said to spend just one hour on chores a day, compared to five hours for their wives.
The video was shot as part of the Kyushu Yamaguchi Work Life Promotion Campaign aimed at promoting a more balanced lifestyle and frequent help at home.