'Anti-mosque' law passed in northern Italy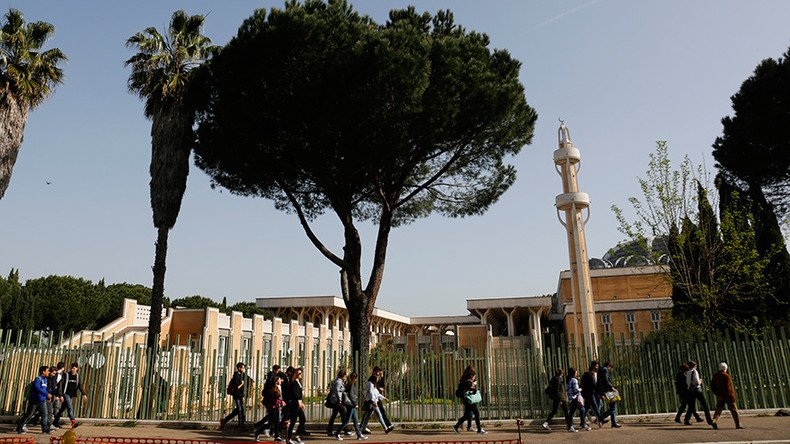 The Italian region of Liguria has approved a controversial law that may make it almost impossible for new mosques to be built in the area. Critics describe the law as anti-constitutional.
The set of new rules suggested by the Northern League party was adopted by a narrow majority, with 16 votes in favor and 15 against on Wednesday, according to Italian newspaper Il Secolo XIX.
The new restrictions define the criteria a new religious building should meet to gain a construction permit.
Any such construction must not run counter to the "architectural and dimensional suitability of religious buildings with the general and specific characteristics of the Ligurian landscape," the paper reported, meaning mosques and minarets may be found "un-Ligurian" and as such don't belong to the current image of the region.
The law, though not attributed to any particular religion, has been dubbed "anti-mosque" by local media outlets.
Politicians opposed to the legislation, including members of the Five Star Movement (Cinque Stelle) and the Democratic Party (PD), claim the law goes against Italy's constitution, the Corriere Della Sera newspaper reported.
Marco Scajola, city planning assessor in Liguria, who supports the law, rejected the accusations, saying that "respecting the general characteristics of Liguria's landscape is a merit, not a fault," l'Occidentale reported. He added that the plan would introduce "clear rules, without overstepping municipalities and citizens."
The law will also give greater powers to the region's local authorities to choose the location of new buildings and other criteria that are to be respected. Municipalities will hold referendums to decide whether a new religious building should get the green light. The practice may cause problems since it goes against Liguria's municipal charter, which bans referendums on matters concerning "single individuals or specific group of people."
A similar draft law approved in the region of Lombardy in 2015 was rejected by Italy's Constitutional Court in February. Lombardy's bill was to target faiths that are not officially recognized in Italy, but the plan was dismissed since it could "obstruct or compromise freedom of religion."
Regional authorities in Liguria had to pay special attention to the text of their law to avoid the possibility of the same outcome.
The number of mosques in Italy is relatively low, though one in Rome is said to be among the largest in Europe. Muslims living or visiting Italy often pray in makeshift places of worship set up in rented buildings.
Islam is the only major faith in Italy that does not have official status.
You can share this story on social media: