'Kill the worthless dog': Saudi princess 'abuses' Paris decorator, Twitter users enraged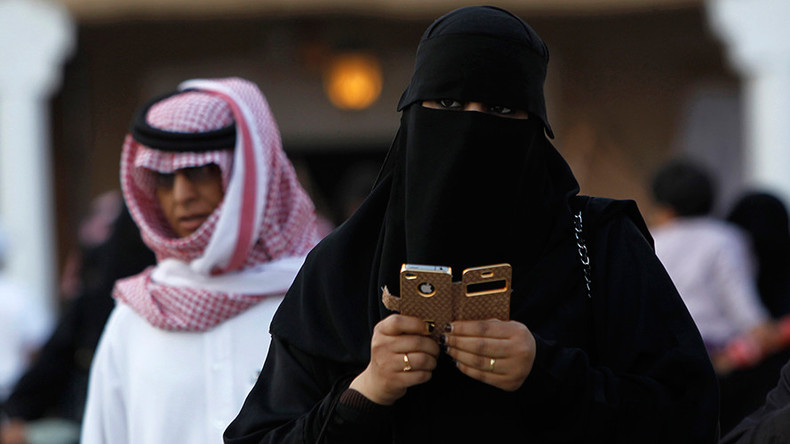 A Saudi Arabian princess sparked a tsunami of angry remarks online, after it became known that she had allegedly made a Parisian decorator kiss her feet and told her bodyguards to "maim" and "kill" the worker.
The incident took place this past summer, but only became known to the public this week, after the victim of the alleged royal assault filed an official complaint with the French authorities.
The man, whose name also remains unknown, claims that he was invited to the princess's residence in the prestigious 16th district of Paris to do some basic redecorating, Le Point newspaper reported on Tuesday.
Upon arrival, the man started taking pictures of the room he was assigned to decorate, which is a standard procedure aimed at being able to return the furniture back to where it had been after the work is completed.
The princess, however, allegedly accused the decorator of planning to sell the pictures to the media and lost her temper. According to the victim, two of the royal's armed bodyguards grabbed him, tied his hands together, hit him in the head and made him kneel and kiss the woman's toes.
The decorator also said the princess ordered them to "kill the dog, he does not deserve to live," referring to the man.
The decorator says the ordeal lasted some four hours before a third bodyguard arrived, took a copy of his ID and kicked him out, allegedly telling him never to return to district 16.
READ MORE: Royal treatment: Bahraini princess & princes accused of torturing activists
The man later asked for payment – some US $21,000 – for the work he'd already done, and for his equipment, which was still at the apartment. He allegedly never received a reply, however. He also reported the incident to the French police, showing bruises on his head, which he said were caused by the attack. The Paris prosecutor has not yet indicated whether the man's complaint will be investigated.
While some commentators on Twitter merely expressed hope that "justice surpasses the diplomatic barriers" and the unnamed multimillionaire daughter of the former Saudi King Khaled will be punished – although doubting that "anyone will tell her off for what she did" – the majority of the remarks were far from diplomatic.
People offered a number of measures to "teach the little princess-tyrant manners," such as deporting her or seizing the apartment where the incident took place.
READ MORE: Arab royal families, 'wealthy princes' must stop financing ISIS – British MPs

Many said that the fact the alleged events took place in France is "frightful," resorting to sarcasm with a post that "All is well... France will soon be a colony of crazy Allah-followers." While others said that "these Saudi ways, their human rights record and selling arms to and supporting ISIS [Islamic State/IS]" will keep being ignored for their oil.
You can share this story on social media: