Russian MoD: We're ready for Syria dialogue with US, but threats against our military unacceptable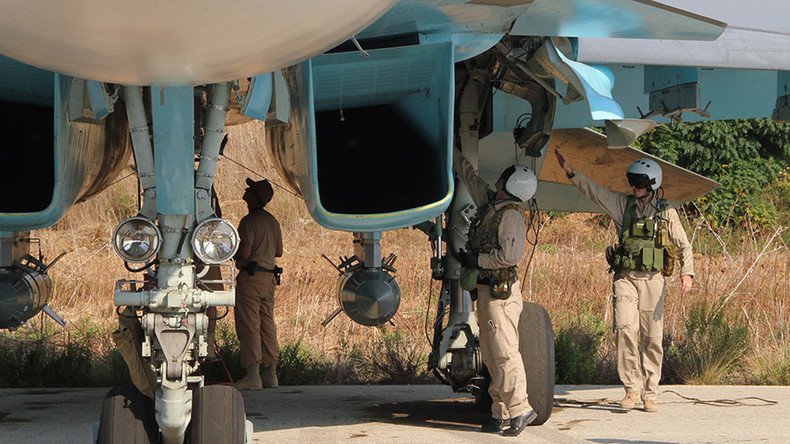 Russia is fully ready to continue the dialogue with the US regarding joint actions to combat terrorists in Syria, the Russian Ministry of Defense has said. It stressed, however, that this is only possible if Washington abstains from "any hints of threats to Russia's military and citizens."
The statement came in response to comments made by US State Department spokesperson John Kirby at a press briefing on Wednesday. Kirby said that if the war in Syria continues, "more Russian lives will be lost, more Russian aircraft will be shot down" as "extremist groups will continue to exploit the vacuums that are there in Syria to expand their operations, which could include attacks against Russian interests, perhaps even Russian cities."
Speaking on Thursday, Russian Ministry of Defense spokesman Major-General Igor Konashenkov said: "Once again we declare that we are fully prepared to continue the dialogue with the American side and carry on with the joint actions to combat terrorists in Syria."
"However, even the slightest hints of a threat to our soldiers and Russian citizens must be excluded from this dialogue. The matter of safety of Russian citizens, wherever they may be, is not up for bargaining. It is our main and unconditional priority," the spokesman stressed.
Washington, which supports the so-called 'moderate opposition' in Syria, has previously promised to separate rebels from the Al-Nusra Front terrorist organization, but has not yet lived up to that obligation.
Regarding Kirby's "threat of potential losses" to Russia in Syria, Konashenkov pointed out that Moscow is well aware of the whereabouts of American "experts involved in operational planning and supervision of the militants' actions."
Kirby's comments did not go unnoticed by the Russian Foreign Ministry either. The ministry's spokeswoman, Maria Zakharova, hit back at the US official's statement on her Facebook page.
"Don't you think that such ventriloquism about 'body bags,' 'terrorist attacks in Russian cities' and 'loss of aircraft,' sounds more like a 'get 'em' command, rather than a diplomatic comment?" Zakharova asked.
Russia will continue its military operation in Syria helping government forces in their fight against terrorists, Kremlin spokesperson Dmitry Peskov told journalists on Thursday.
"Moscow is continuing its Air-Space Forces operations supporting the anti-terrorist efforts of the Syrian armed forces. This is the most important thing – the fight against terrorists continues," Peskov told reporters on Thursday.
Meanwhile, the UN has urged Russia and the US to re-establish their cooperation on bringing about the cessation of hostilities in Syria. The two countries' efforts recently stalled following discrepancies regarding the conditions of the negotiated ceasefire. While Moscow has been angered by Washington's inability to separate rebels and terrorists, the US has threatened to halt all cooperation between the two countries unless Moscow and Damascus end the current attack on militants in east Aleppo. The United Nations deputy Syria envoy, Ramzy Ezzeldine Ramzy, on Thursday said that the restoration of the agreement between Russia and the US in order to restore the truce in Syria "will be the best step forward." According to Ramzy, up to 600 people have recently been injured in besieged east Aleppo. They are in urgent need of evacuation, as medical supplies in the city are scarce and there are only rations for a quarter of the population.
On September 19, the week-long ceasefire brokered by Russia and the US expired in Syria. Moscow has offered to impose 48-hour 'breaks' in military operations in Aleppo instead of week-long ceasefires, which Russia regards as "unacceptable." Russian Deputy Foreign Minister Sergey Ryabkov on Thursday said that this latest proposal remains "on the table."
"In order to solve humanitarian problems and provide humanitarian access, we have repeatedly offered 48-hour ceasefires, but American counterparts have fixated entirely on the requirement of seven-day breaks for reasons only known to them," Ryabkov told reporters. Russia has repeatedly noted that the previous seven-day ceasefire was adhered to only by Damascus, while the opposition and various terrorist groups have used it to "rest and regroup forces."
"The duration [seven days] seems to be specifically chosen for solving such problems [as regrouping], so a seven-day ceasefire is not acceptable to us, however the proposals for 48-hour breaks are still on the table," Ryabkov said.
You can share this story on social media: