Immigration influx means Austria's social spending to jump 35% from 2014 – report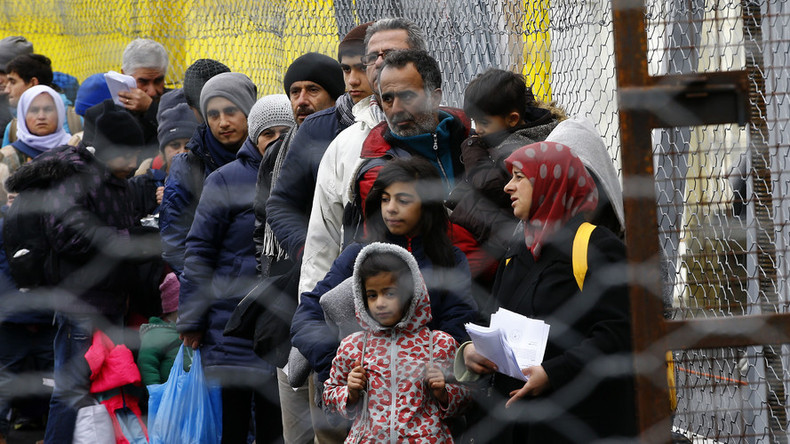 The past 18 months' influx of migrants is set to cause a 35 percent jump in social benefits spending in Austria by next year, the local weekly Profil has revealed in their latest report.
The magazine cites research commissioned by the city of Vienna and conducted by the Austrian Institute of Economic Research.
The study said that two-thirds of social welfare recipients depended on benefits for over 13 months, and only nine percent got permanent jobs.
Thus, the gloomy prognosis for the coming year is a dramatic increase in social welfare spending in Austria, by 35 percent since 2014. Without the migrant influx, the increase would only amount to 15 percent, according to the study.
Not only that, the research makes it clear that the "prospects of employment for migrants are particularly unfavourable."
Another Austrian newspaper, Krone, also reported on the social spending issue, citing a few examples of abuse by migrants and asylum seekers.
In one case, an unemployed couple of migrants with 11 children have lived in Vienna for years, earning 5,200 euros ($5,826) a month in child benefits. In another, a man came to Austria with his wife and five children, and together, they were getting 3,300 euros a month on social welfare.
Following the reports, local authorities say reforms are needed to tackle the crisis.
"One can ask the question which integration services must be adopted in order to receive the full guaranteed income... New answers must be found," Sonja Wehsely, Vienna city councilor responsible for social welfare, said, as quoted by The Local.
Tensions have been running high in and outside Austria over the migrant influx: at the beginning of September, the Austrian authorities warned they would sue Hungary if the latter does not take back refugees under the Dublin Accord, which stipulates that migrants must be sent back to their initial point of entry into the EU.
In August, Austrian officials issued a few statements expressing outrage over Germany's 'open door policy,' seen by many in the EU as an incentive for refugees to come to Europe.
"Austria is not a waiting room for Germany. The 'we can do it' policy is irresponsible," Defense Minister Hans Peter Doskozil said.