Oman Air apologizes after online rage over 'Persian' vs 'Arabian' Gulf naming
Published time: 25 Sep, 2016 16:27
Edited time: 26 Sep, 2016 17:14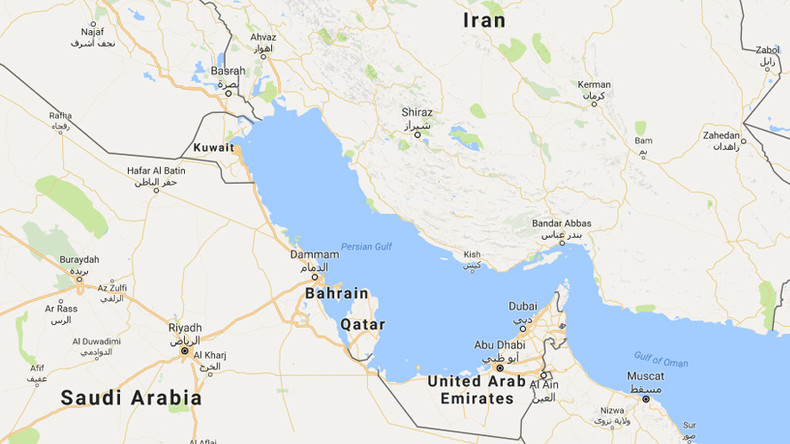 Oman Air found itself in hot water with internet users, after a wave of rage over labeling the Gulf 'Persian' instead of 'Arabian' on its planes. The subject is a serious bone of contention between the peoples on different sides of the Gulf.
The time could have not have been worse for the diplomatic hiccup to have taken place. Conflicts are numerous across the region, and tension runs deep between Shiite Iran on one side of the Gulf and Sunni Arab monarchies like Saudi Arabia on the other.
Oman has sought to distance itself from the squabbles, but being an Arab nation, seems to have forced its hand regarding this issue.
The naming of the Gulf has been a topic of much controversy among the Shiite Persians and the Sunni Arabs. One has to be careful when choosing a name to use around one or the other group - but even refraining from using any adjective can land you in trouble with either.
Oman Air's problem originated on the airline's seatback screens, which displayed a map of the region during flights. Tweets started appearing in protest, and the air carrier had to issue a statement.
"The flight maps on our new B737 and Dreamliners are having translation errors," the company's tweet claims. It goes on to blame both the Kenya Airways, from which Oman Air leases the planes, and the Panasonic inflight entertainment system, which is not the one Oman Air usually uses.
Oman Air says it has "pushed" Panasonic to change the "disturbing maps" as soon as possible.