6.4 quake hits Japan southeast of Tokyo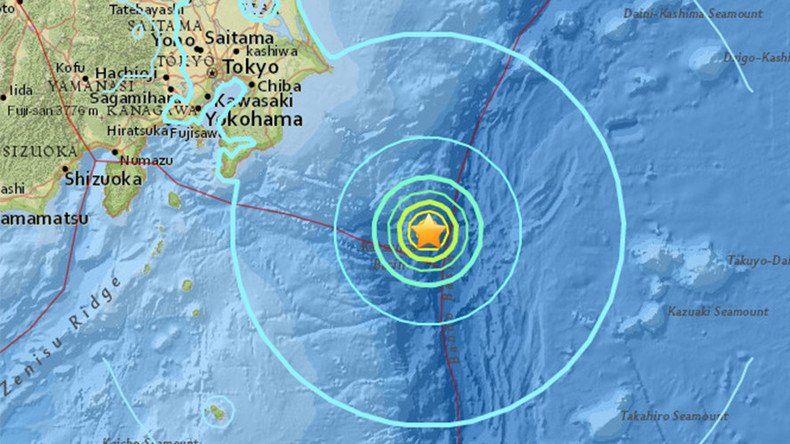 A powerful 6.4-magnitude earthquake rocked Japan some 230km southeast of the country's capital, Tokyo, at a depth of 10km on Thursday night, the US Geological Survey (USGS) reported on its website.
Japan's Meteorological Agency reported that the earthquake "has caused no damage to Japan," while adding that "slight sea-level changes in coastal regions" may be observed.

No immediate tsunami warning has been issued.

Small tremors were reportedly felt in nine Japanese prefectures, including in Fukushima and Tokyo.
The epicenter of the quake lies in the Pacific Ocean some 150km (93 miles) from the city of Katsuura, located in the southern Chiba Prefecture.
Japan is located in a seismically active region at the juncture of three major tectonic plates: North American, Pacific and Philippine Sea.
READ MORE:5.1 magnitude earthquake strikes Kumamoto prefecture, Japan

In April this year, a 7.1-magnitude earthquake struck just 1km from Kumamoto, capital of the Kumamoto Prefecture on the island of Kyushu, killing 11 people and injuring dozens more.
In 2011, an extremely strong 9-magnitude quake hit some 70 km (43 miles) east of the Oshika Peninsula, killing over 16,000 people and triggering a devastating tsunami.
You can share this story on social media: